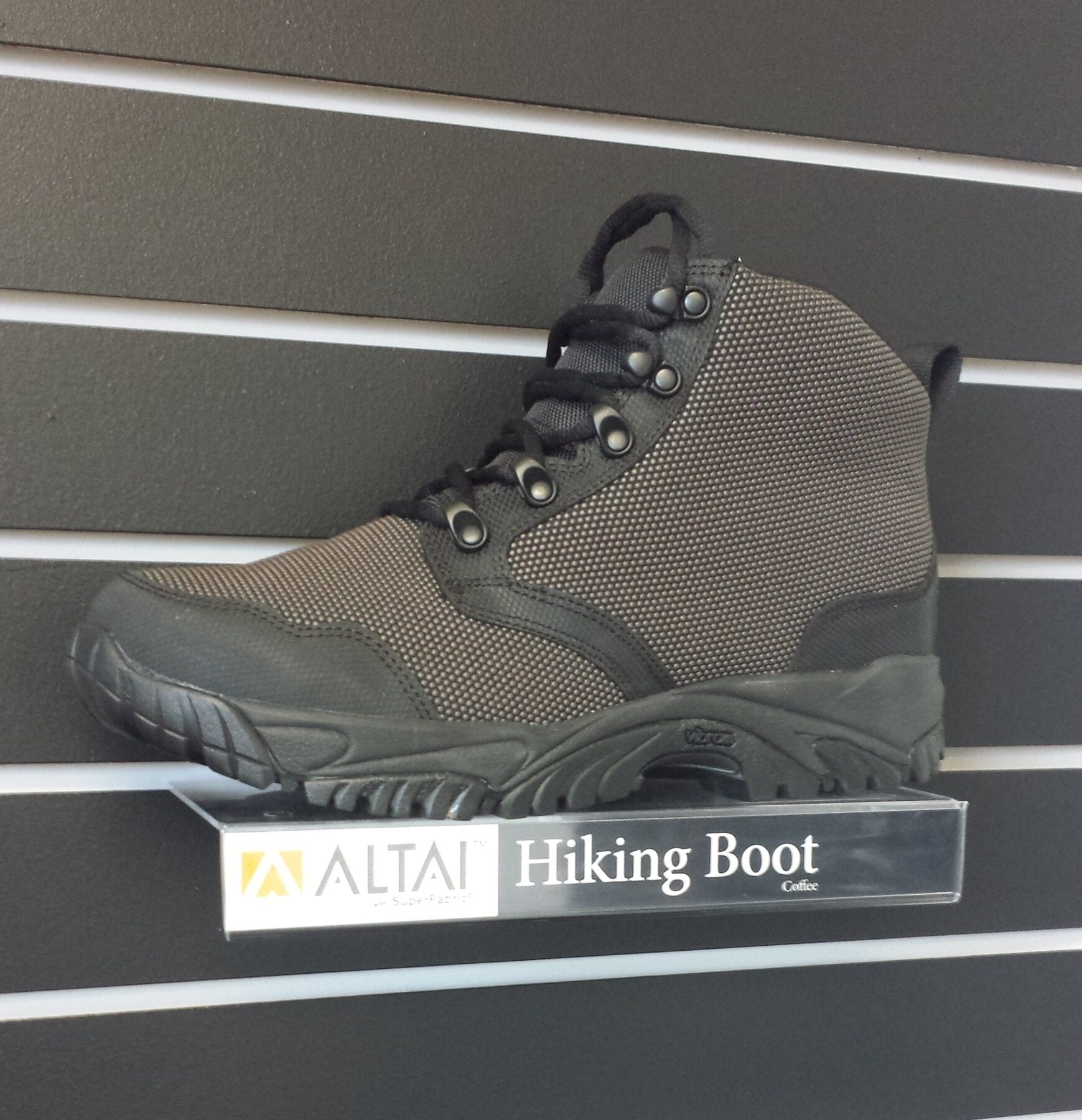 Not all Low Cut Hiking Boots are created equal. The market is filled with many different brands and styles that try to fit a specific need of hikers. Most are made of materials that either are heavy or fail to provide adequate protection for your feet. The new Light Weight Hiking Boots from ALTAI™ are designed with the true outdoor adventurer in mind. A Breathable boot upper also provides unprecedented Protection. Waterproofing technology extends all the way through the materials, not just as a spray on application. Another great aspect is the way these boots were designed to be Easy to Clean. After trudging through a muddy swamp or dusty gravel you can simply just hose them off and they are ready to go again.
Light Weight Hiking Boots
Your boots say a lot about who you are as a hiker. Are you somebody who spends a couple hours walking on a well groomed trail or an adrenalin junkie who loves to go take multi-day trips? Somebody who wants the freedom to trek through rough terrain needs a pair of Light Weight Hiking Boots that won't slow him or her down. Finding the perfect pair of lightweight hikers is like hitting the jackpot. This is how if feels for countless individuals who have already tried the innovative ALTAI™ Low-Cut Hiking Boots.
Outstanding Features of ALTAI™ Low Cut Hiking Boots
For the serious hiker there is no room for inferior footwear. Too much is riding on the durability and performance of your hiking boots. Relying on the wrong pair of boots can result in cutting your trip short. Having the right pair of boots on your feet means no more excuses. You are good to go!
Features to look for in a Low Cut Hiking Boot include the following:
Light weight design
Durable construction
Waterproofing technology
Ankle support
Comfortable
Breathable
Flexible
Affordable
Abrasion resistant
Cut resistant
Rugged outsole
Wide heel pull
Speed lacing system
Advanced mud guard
Easy to clean
Technologically Advanced Lightweight Hiking Boots
ALTAI™ Low Cut Hiking Boots represent the evolution of the sport. These Light Weight Hiking Boots will not slow you down. They provide advanced waterproofing technology in a lightweight, breathable textile. The speed lacing system along with being incredibly easy to clean add up to a great pair of boots that are an asset for hiking adventures.
We offer Free Shipping and Free Exchanges with No Risk!
Call ALTAI™ Gear Today at 800-806-2611