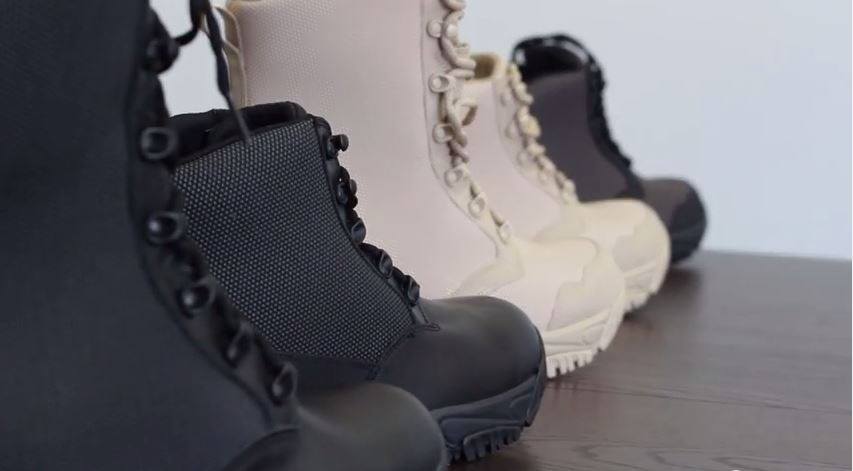 When deciding on which tactical footwear to invest in for your profession, hobby, or leisure, having a lightweight feel should be one of your highest priorities. You do not want your feet to lag behind the rest of your body because of the heavy boots slowing you down. ALTAI™ understands your need for lightweight, yet durable tactical boots, which is why we have designed footwear that fits this specific need. If you are in the market for a new pair of tactical boots, put your faith in the lightweight tactical footwear from ALTAI™. From the experiences of previous customers, you will not be disappointed with this investment!
Love The Boots you Wear!

Products do not become successful unless the buyers enjoy the item, eager to come back for a 2nd pair. Nothing makes our team at ALTAI™ more happy than to hear feedback from our customers about how much they love their lightweight tactical boots. Some recent feedback from our customers include:
"My feet are really comfortable. The fit is great. The boot is super light compared to any other boot that I have worn." - Robert F. (Patrol Officer from California)
"I've been wearing the boots for two months in heavy brush, swamps, and buildings. They are comfortable, light, and so far have held up well. The ALTAI™ boots are now the only boots I wear." - Tom G. (K-9 Officer from Minnesota)
"They are so comfortable. I am a runner, and I ran three miles yesterday, and they felt like tennis shoes." - Edward S. (SWAT Officer from Missouri)
"Best boot I have ever worn, and I have worn them all." - Steve N. (Correctional officer in California)
Compare Our Lightweight Boot For Yourself

The ALTAI™ lightweight tactical boots weigh less than all of the competition on the market. In fact, these boots weigh 5 ounces less than the majority of the boots on the market. Although that may not sound like a lot, it is to your feet over an extended period of time. On average we take over 1,825,000 steps per year. That extra 5 ounces can add up quick!
Benefits of Lightweight Footwear:
Run Faster
Jump Higher
Less Fatigue
Outperform
So, if you are ready to invest in a pair of lightweight tactical boots that are built to last, now is the time to try the ALTAI™ lightweight boots. Give us a call today at (800) 806-2611 to learn more about this great boot!