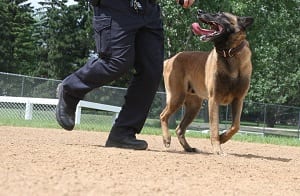 If your Tactical Boots are not Lightweight, you are missing out on all day comfort in the most extreme conditions. Unfortunately, not all lightweight tactical boots are engineered to be Durable, Flexible, Waterproof and Slash Resistant like an ALTAI™ Tactical Boot. Our footwear is designed with the superior comfort and protection of SuperFabric®. It is a revolutionary marvel that allows a tactical lightweight boot to perform like your foot is protected with armor, yet has the flexibility and extended use comfort of an athletic shoe.
The SuperFabric® Difference
ALTAI™ set out to design and create a tactical boot that out performs all other tactical footwear on the market today. Our tactical lightweight boot is different from anything that you have seen before. Through extensive research and technological advancements in materials and engineering, we are proud to introduce our SuperFabric® Boot Upper. The level of protection and comfort is superior to any leather or manmade fabric used on other tactical footwear.
• Waterproof to the core
• Quick Drying
• Lightweight
• Durable
• Breathable
• Stain Resistant
• Slash Resistant
• Abrasion Resistant
• Flexible
• Protective
Lightweight Outsoles
ALTAI™ tactical footwear maintains its light weight due to our advanced SuperFabric® upper along with EVA and VIBRAM® Soles. There is no need to weigh your feet down with heavy leather uppers or compromise protection with flimsy materials. Our tactical boot outperforms the competition with a boot designed to protect and reduce foot fatigue.
• Waterproof
• Shock Absorbent
• Lightweight
• Slip Resistant
• Durability
• Slip Resistant
• Oil Resistant
• Sure Footed Traction
• Balance Stability
• Stress Resistant
• Non Marking
• Anti-Clogging Tread
Lightweight Comfort And Superior Protection
ALTAI™ has engineered a Tactical Lightweight Boot that your feet will Love for advanced All Day Protection and Comfort. Our SuperFabric® material is not only lightweight, flexible and breathable, it is also extremely durable. We designed a tactical boot that you will actually enjoy putting on to wear for extended use in every kind of day-to-day or extreme conditions. We have combined unsurpassed protection with the comfort of an athletic shoe.
See for yourself by purchasing a pair today - we offer Free Shipping and Free Exchanges with No Risk!
Call Today at 800-806-2611