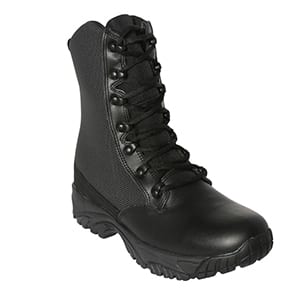 Camping trips have brought families and friends together for decades. You can spend your day Hiking, Backpacking, Exploring and Fishing then enjoy a campfire under the moonlight. Your trip can come to an abrupt end if you fail to bring along the right footwear. Lightweight, Heavy-Duty Hiking Boots from ALTAI™ will never let you down. They provide all day comfort in very versatile applications. Don't be afraid to trudge through water, mud or hike out to a remote area in your Durable, Waterproof boots. ALTAI™ MF Hiking Footwear can handle anything you put them through and still look great. They are the perfect camping boots for your next outing.
Durable Boot Construction
Durability is a must when you are camping in a remote location. You must depend on your footwear to perform in any type of activity. A Heavy-Duty Boot that's designed for backpackers will provide a great all around choice for camping. ALTAI™ MF Hiking Footwear is engineered to outperform the competition in the most extreme conditions due in part to the Durable Construction.
Boots with Lightweight Comfort
Foot fatigue can really slow you down and put a damper on your outdoor experience. A boot that provides Lightweight Comfort is your best bet especially for a lengthy camping trip. The entire line of ALTAI™ Footwear incorporates revolutionary materials that are extremely lightweight and breathable. An EVA midsole conforms to the shape of your foot to provide All Day Comfort.
Waterproof Hiking Boot
What is a camping expedition without water? You are sure to encounter a lake, stream or river during your trip. Rain often interrupts your outdoor activities leaving the area wet and muddy. Having Waterproof camping boots is definitely the way to go. Your feet will be kept dry and protected regardless of how wet the campsite becomes.
Durable Camping Footwear
ALTAI™ MF Hiking Footwear is simply a great choice for your next outdoor excursion. They are rugged enough to handle rough terrain and protective enough for whatever you encounter. Choosing the best boot for camping and hiking trips has just gotten much easier. You can spoil your feet with Lightweight, Heavy Duty Hiking Boots from ALTAI™ Gear even while you are roughing it in the great outdoors. Superior features include the Breathable – yet Waterproof, SuperFabric® boot upper. Durable Construction ensures that you can love your ALTAI™ Camping Boots for a very long time.
We offer Free Shipping and Free Exchanges with No Risk!
Order Online or Call Today at 800-806-2611