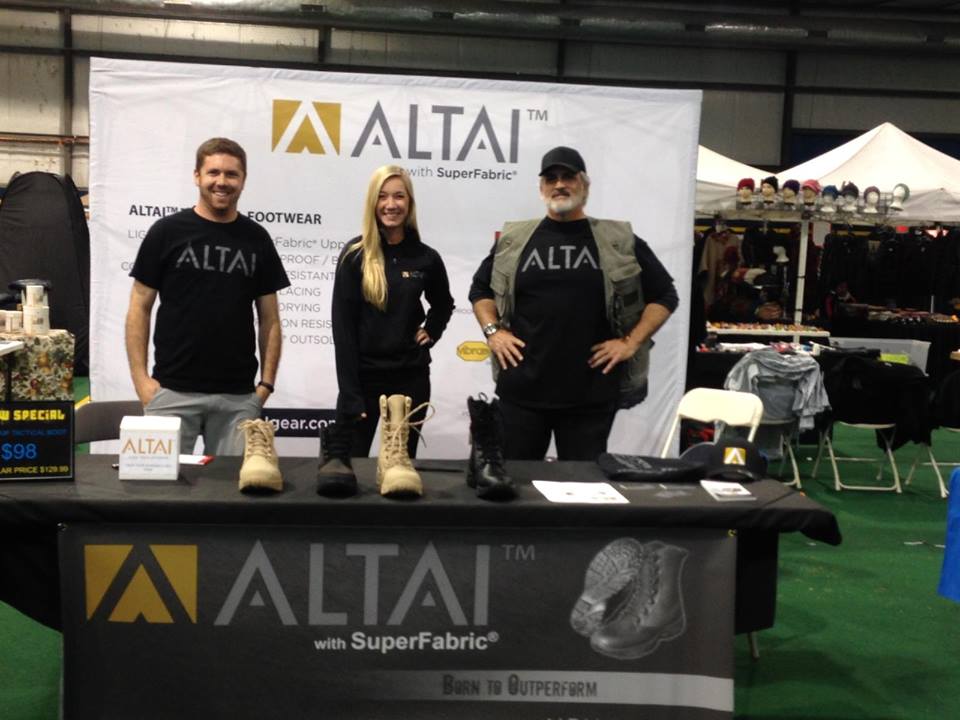 Sick of your heavy boots holding you down? Many people believe the misconception that boots must be heavy in order for them to be heavy duty. That is simply not the case, and we at ALTAI™ are here to prove it! Our boot developing staff have put the time and effort into creating a light weight boot that is still able to provide that heavy duty performance that you expect from a tactical boot. So say goodbye to those bulky boots and try our top performing boots that will have you wondering why it has taken you so long to become an ALTAI™ customer.
Unique Features of our Boots
How did we come up with a boot that is easy to wear, yet protective? We have been able to create this unique boot by combining the following features:
Use of SuperFabric® – The upper section of our tactical boots are made with SuperFabric® technology. This material cannot be matched by our competitors and is extremely light weight, breathable and flexible. This does not take away from its protective contents as SuperFabric® also is made up of armor plates that help provide that heavy duty performance that you've been looking for!
Top of the Line Soles – Another unique feature of our boots is the use of Ethylene-vinyl acetate (EVA), which is also found in running and sport shoes. This light weight material helps your feet stay comfortable and not fatigued even during long days of being on your feet. To ensure these soles last long and perform well, our boots feature long lasting and durable VIBRAM® soles.
Waterproof – If you spend time around water, these boots will keep your feet dry and protected thanks to our truly waterproof solution. Instead of applying a spray on chemical that is only temporarily waterproof, all materials used to create ALTAI™ tactical boots can repel water.
Shopping for boots can be frustrating. Often times, you find a pair that may be light weight, but do not provide heavy duty performance, and vise versa. ALTAI™ is ready to change the way you shop for boots by providing you with a multi-dimensional tactical boot that is not only light weight, but also provides you with heavy duty performance! Give us a call today at (800) 806-2611 or visit www.altaigear.com to learn more about our one of a kind boots. We are convinced that once you try these boots for the first time, you'll never go back!