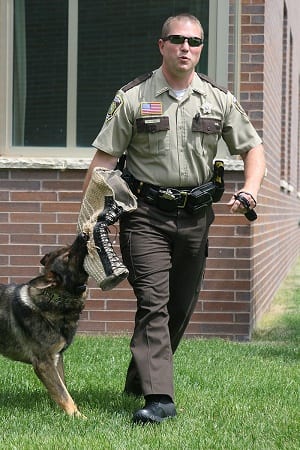 Law enforcement officials have a very demanding and oftentimes dangerous job that requires the best protective equipment including police footwear. Black tactical boots remain the number one choice for police and all areas of law enforcement. The ALTAI™ brand of tactical duty boots are engineered with high quality construction and designed for all day comfort. These rugged boots have a technologically advanced SuperFabric® upper. The SuperFabric® material is a uniquely designed fabric that incorporates tiny armor plates for superior protection and comfort.
Key Features Of ALTAI™ Duty Boots
ALTAI™ police footwear is engineered to keep your feet comfortable for extended periods of time and in all conditions. We sought the input of law enforcement professionals when designing our duty boots. The result is a superior product with smart ingenuity and quality construction. We believe that our rugged boots are up to the challenge of protecting those individuals who protect us.
SuperFabric® Upper (Protective, Breathable, Flexible, Water Resistant, Quick Drying, Slash Resistant, Lightweight, Ankle Support)
Vibram® Outsole (Waterproof, Gripping Traction, Rugged, Lightweight, Scuff Resistant, Durable, Abrasion Resistant, Shock Absorbent, Non Marking, Slip Resistant, Allows Pivoting in every direction)
EVA sole (Lasting Comfort, Shock Absorbent, Protective)
Field Tested
Comfortable Athletic Fit
Speed Lacing System
Polish-able Leather Toe
Professional Appearance
Quality Constructed Police Tactical Boots
Whether you are on your feet all day or just need superior traction in an instant, our High Quality Construction will not fail you. The team at ALTAI™ has created a tactical boot for law enforcement personnel that surpasses all others in Durability, Comfort and Protection. Our rugged duty boot is a technological advancement in police footwear with its SuperFabric® materials and Vibram® sole. This multifunctional tactical boot is sure to become your favorite on the job.
We offer Free Shipping and Free Exchanges with No Risk!
Call Today at 800-806-2611!