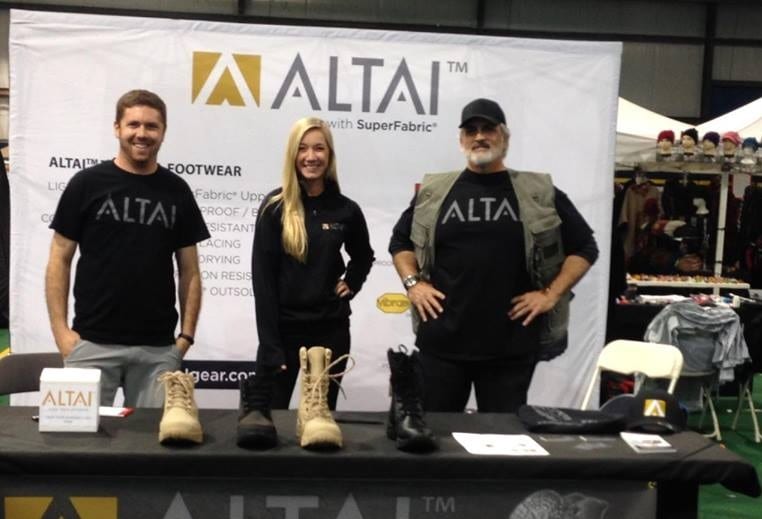 Highly innovative technology, award winning textiles and world renowned brands make up all that is of our ALTAI™ tactical boot line. Each and every boot we have available, from our original black boot to our desert tan military style, even our brown hiking boot all offers the same unrivaled performance. If you need tactical boots, you need to check out the ALTAI™ Gear boots!
Made to conquer, where others have failed. Made to go unscathed, when contenders fall apart. Our quality is in the design, the materials and in the very core of each and every one of our boots. Every aspect was accounted for, every issue was addressed and the results are undeniably superior. The ALTAI™ tactical boot has gone viral and all because we've delivered where so many have gone short. Read our multiple testimonials that confirms it!
ALTAI™ Tactical Boot Benefits:
Highly Protective
Flexible
Breathable
Lightweight
Waterproof
Surface Rapid Dry
Shock Absorbent
Abrasion Resistant
Slip Resistant
Non-Marking
Stain Resistant
Multiple Color Options
Expanding Our Products
We are fortunate to be able to expand our product line. Because of the positive feedback, affordable pricing and growing number of interested parties we have a more extensive variety. Though we still offer our traditional, high top black boot we know also offer:
Black Low Top Tactical Boot
Desert Tan High Top Military Boot
Desert Tan Low Top Military Boot
Brown Low Top Hiking Boot
Adaptable Boots by Design
Each of our boot designs are highly adaptable and allow you to conquer the earth, pavement, or any of the unknown ahead. Don't be left behind because you didn't do the research; if our products reviews, testimonials and our word doesn't win you over try them more yourself, risk free; you pay no shipping, even if you swap sizes or return them. This is the comfort your feet have been aching for, at a price you're can be happy about. If you have any questions contact the ALTAI™  team at (800)806-2611 or email info@altaigear.com now!