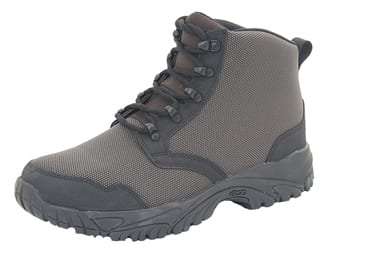 Any avid hiker knows that the right boots are crucial if you want to have an enjoyable outing. Your boots must provide excellent grip and traction while remaining extremely comfortable. Setting out on a long hike with the wrong hiking boot can be dangerous and leave you with blisters and sore feet. The ultimate hiking boot must be Light Weight, Flexible, Water Resistant, Durable, Comfortable and Protective. The new ALTAI™ Tactical Footwear is all of these things and more. Their quality construction means that you can enjoy wearing them for a very long time.
Hiking Boot Designed For All Day Comfort
Our ALTAI™ tactical hiking boots are designed for comfort and engineered for performance. These boots provide the all-day comfort that hiking enthusiasts demand. The road less traveled is where many avid hikers prefer to tread. It's the lure of the great outdoors and the challenge of discovering new places and enjoying the view that few others can find.
Where do you like to hike?
The new ALTAI™ Hiking Boot can take you wherever you want to go. These boots were engineered to be Tactical Footwear with their quality construction and level of protection in extreme environments. We made them to be waterproof for those times when your outing takes you through snow or a creek bed. The traction and stability allow you to travel over rugged terrain or up a steep incline.
Flexible And Breathable Materials
A SuperFabric® upper provides armor-like protection yet is very lightweight, flexible and breathable. This enables your feet to stay dry and comfortable while hiking through the desert or running down a trail. The speed lacing feature will get you laced up quickly and prepared for the next adventure. A durable Anti Clogging sole gives you a sure grip even in mud and dirt.
Durable Light Weight Construction
ALTAI™ Tactical Footwear is now available in a low top Hiking Boot. These boots are engineered to be just as durable as our original tactical boot, which is getting great reviews by police and military personnel. They are very lightweight and flexible and have outstanding water resistant, quality construction.
We offer Free Shipping and Free Exchanges with No Risk!
Shop now or call today at 800-806-2611