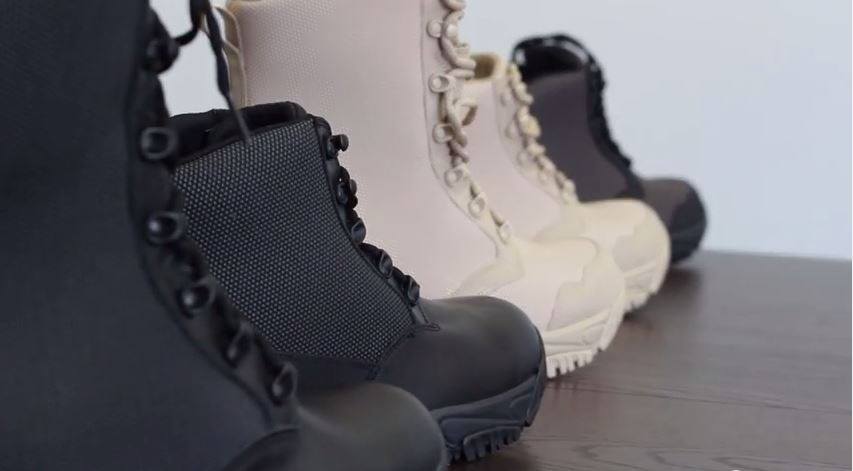 Looking for a pair of tactical boots that are both reliable and comfortable can be tough. The majority of the time you are able to find a pair of boots that excels in one of these characteristics, but not both. ALTAI™ made it a point to create tactical boots that could withstand rugged environments and climates, while providing an immense level of comfort to its customers. Don't just take our word for it! Once a new customer tries a pair of our tactical boots, they quickly ask why it took them so long to find us! Turn over a new leaf with your tactical boot purchases by choosing our highly rated ALTAI™ tactical boots.
Hear It From Our Customers
Any tactical boot merchant can say that their boots are top of the line, but do their customers agree? ALTAI™ is proud of the reviews and testimonials that we hear from our customers on a regular basis.
"I've stomped around in them trying to break, brush, scuff, or damage them in any way…They've simply laughed at anything i've thrown at them, including wearing them without socks." – Florida Hillbilly
"The boots were comfortable enough during initial testing….Let's be honest: with some boots, you don't break them in – they break you in. That wasn't the case with the ALTAI's." – Officer.com
How Our Boots Deliver
The ALTAI™ tactical boots have developed such a reputation in the boot market because of the key features that combine to make all of our boots respectable. Popular features that help all of our boots deliver satisfaction to our customers include:
SuperFabric® – Our tactical boot uppers are made of the same type of fabric used in some Ferrari's. SuperFabric® combines armor plates and soft cloth to help provide protection and comfort.
VIBRAM® Soles – To achieve durability, we chose to use VIBRAM® soles on all of our boots. These soles can handle all types of terrain and are built to last.
Waterproof – Individuals that come into direct contact with water struggle to find boots that are truly waterproof. Most boot merchants claim to offer waterproof footwear, however it is just a spray on material that does not last. ALTAI™ made sure that all of the materials used to make our boots repelled water, to create a true waterproof experience for our customers.
So, if you are in the market for a highly rated tactical boot that keeps your feet comfortable and is built to last, ALTAI™ has you covered. Give us a call today at (800) 806-2611 to learn more about these well respected boots.