High Performance Footwear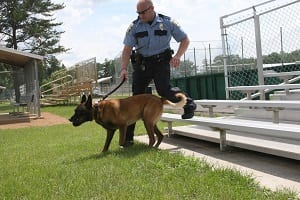 Working outside in the extreme conditions blanketing much of the country right now, can be very hazardous. You need to have the best equipment to keep you safe. Your footwear can be vital to your safety. ALTAI™ has engineered a line of High Performance footwear that is up to the challenge of whatever comes your way. We utilize a SuperFabric® upper that outperforms anything else on the market. Our line-up of tactical boots is extremely Durable, Lightweight, Waterproof and Comfortable. They provide your feet all of the protection that you need, at an affordable price.
Unsurpassed Protection
The ALTAI™ team has engineered a high performance work boot that provides Unsurpassed Protection for your feet. The unique design combines armored protection and breathable fabric. The result is quite remarkable.
Advanced Protection from top to bottom
Waterproof Throughout
Slip Resistant
Rugged VIBRAM® Outsole
Long Lasting Durability
Oil and Stain Resistant
Shock Absorbent
Speed Lacing system stays secure all day
All-Day Comfort
Slash Resistant
Lightweight Design
Stability from your heels to your ankles
Breathable Fabric allows your feet to remain dry
Lightweight SuperFabric® Technology
When the workday has ended you will be amazed that your feet do not get fatigued as easily. Mud and debris can easily be washed away and your boots will look like almost brand new again. The secret is in the lightweight SuperFabric® technology. This fabric is remarkably lightweight and protective at the same time.
ALTAI™ Footwear Is Up To The Challenge
ALTAI™ has engineered a superior line-up of High Performance Footwear. Our boots are quickly becoming a favorite for law enforcement and on the jobsite. They provide all the protection that you are looking for without the heaviness that you might expect. Our boots utilize SuperFabric® technology that allows them to be very lightweight and durable. Waterproofing throughout the design just adds to the multifunctional abilities. These boots are extremely comfortable and affordable.
We offer Free Shipping and Free Exchanges with No Risk!
Shop online now or call today at 800-806-2611