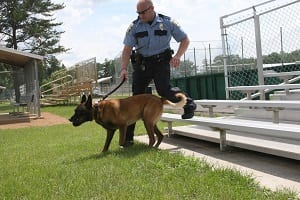 A uniform can say a lot about the man or woman who is wearing it proudly. Each piece represents a level of professionalism and readiness to get the job done right. The boots that you choose can be a big factor in your ability to complete each and every facet of your job. ALTAI™ High-Performance Footwear is designed to provide a competitive edge by incorporating Elite Features in an unbelievably comfortable boot. Technology and design can work together in perfect harmony. The ALTAI™ footwear line for uniformed professionals includes models designed for Military and Law Enforcement.
ALTAI™ High-Performance Uniform Footwear
The ALTAI™ Line of High Performance Boots includes footwear that is specially designed to meet or exceed the requirements of Military Personnel and Law Enforcement Professionals. Each model is built to deliver outstanding performance capabilities in tactical situations. Of course they look great and will compliment a uniform that demands respect.
ALTAI™ Footwear for uniformed professionals includes the following models built tough for Military and Law Enforcement applications.
ALTAI™ Multifunctional Tactical 8" Boot | Model: MFT200
ALTAI™ Multifunctional Low Cut 6" Tactical Boot | Model: MFT200-S
ALTAI™ Multifunctional Military 8" Boot | Model: MFM100
ALTAI™ Multifunctional Military Low Cut 6" Boot | Model: MFM100-S
ALTAI™ MF Tactical 8" Boot | Model: MFT100 with polished leather toe
Elite Tactical Boot Features
Each feature added to ALTAI's line of footwear was carefully chosen and thoughtfully incorporated into the design. Our Uniform Boots combine the most sought after features of Military Boots and Police Boots with the agility of a Hiking Boot. It's the best of both worlds of Technology and Design. Check out some Elite Tactical Boot Features that you are sure to appreciate on the job.
Lightweight
Comfortable
Durable
Protective
Sturdy
Waterproof
Highly Breathable
Flexible
Supportive
Anti-clogging
Rugged Traction
Slip Resistant Grip
Shock Absorbent
Quick Dry
Speed Lacing
Top Quality Construction
ALTAI™ Footwear for Military and Law
ALTAI™ understands the demands placed on our brave men and women in uniform. We strive for excellence in our line of High Performance Footwear for uniformed professionals in both Law Enforcement and our Military Forces. Our MF Tactical Boots protect in some of the most difficult environments. There is no need to sacrifice on Safety, Comfort or Performance thanks to ALTAI's commitment to excellence and value. You can wear these boots every day at work or play.
ALTAI™ offers Risk Free Shopping with Free Shipping and Free Exchanges!
Call Today at: (800) 806-2611 or Order Now at our online store.