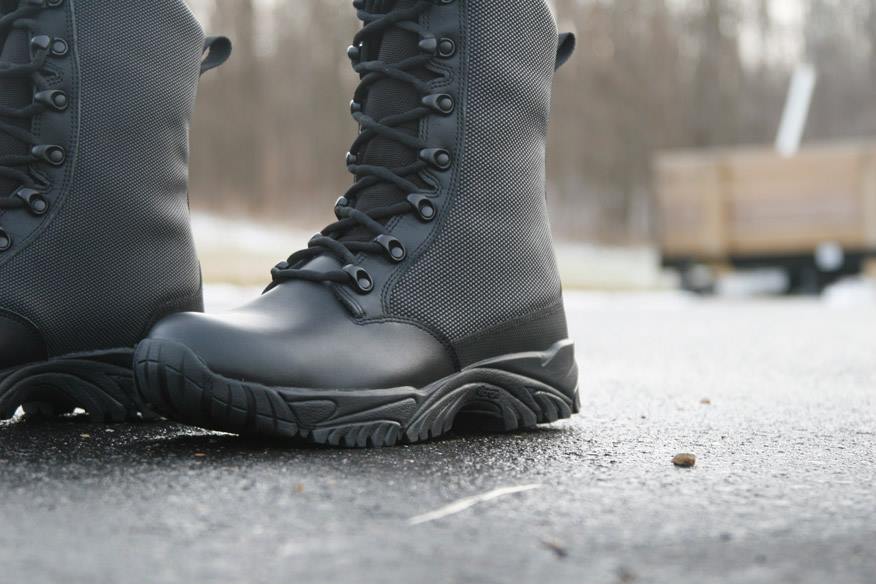 If you work outdoors and find yourself spending a lot of time outside in harsh, physical environments, then you need a good tactical boot that can keep up with your adventurous lifestyle. Most tactical boots on the market today serve their purpose for a couple of weeks and then their flaws start coming out of the woodworks. Before you know it, you are back at the store buying another expensive pair. Stop wasting your money and start buying boots that are made to last! ALTAI™ tactical boots are the only boots out on the market that are made and researched just for you!
Our Mission
Here at ALTAI™, we take our product seriously. Our ALTAI™ tactical boots are lightweight, durable, and incredibly comfortable! We have put in long, strenuous hours of research and technology to make this the perfect boot for any outdoorsman. Whether you are working in law enforcement and on your feet all day, or an avid hiker trudging through swamp water, our boot is made to keep you comfortable during the long day!
The Tactical Boot Anatomy
ALTAI™ Upper Boot: Extending past the ankle to provide you comfort, support, and protection from the ailments, the upper portion of the boot provides lots of functionality. Made up of SuperFabric®, an incredible material designed with both cloth and armor plates, the upper portion of this boot is strong yet comfortable.
ALTAI™ Midsole: The midsole of this boot is made up of EVA, a material known for its stress resistance and shock absorbing capabilities. It is lightweight and waterproof so that you can drudge through those harsh conditions.
ALTAI™ Outsole: As the skin of the boot, the outsole is made to be tough. We use a product called Vibram®, a rubber sole material, so that the boot can handle even the most extreme activities. The tread on the bottom also has an anti-clogging functionality. This means reduced buildup of mud, dirt, and debris during your outdoor extravaganzas.
ALTAI™ Boot Last: If you are a chronic tactical boot wearer, then you are familiar with the last of a shoe. Because the last in the ALTAI™ tactical boots is so great, there is no need to 'break in the boot.' Forget about all the blisters new boots have given you in the past, our last provides instant comfort, perfect fit and feel, and a custom shape.
So if you are looking for a long-lasting, tough but comfortable, waterproof, and lightweight boot, look no further than ALTAI™ tactical boots. For more information, call us today at (800) 806-2611 or visit us online at www.altaigear.com.