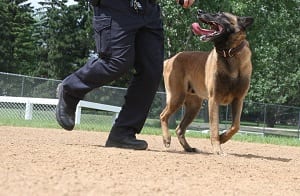 First Responders put their lives on the line as a part of the job. Protective gear is a must when dealing with dangerous situations. ALTAI™ has engineered a Multifunctional Tactical Boot that delivers on comfort, durability and superior protection for these brave professionals. Our footwear is designed to keep your comfortable, dry and safe from all of the hazards that your job can entail. Each MF Tactical Boot design has a rugged, high performance VIBRAM® Outsole that provides superior grip and stability. Our MF Tactical Footwear exceeds the demands of first responders including law enforcement, EMT, SWAT and fire fighters.
 High Performance VIBRAM® Sole
You will never feel bogged down with rugged VIBRAM® Outsoles. VIBRAM® is an industry leading manufacturer of durable out-soles for ALTAI™ Multifunctional Tactical Footwear. The high performance is due to many outstanding features.
Slip Resistant
Durable
Non-Marking
Waterproof
Non-Clogging
Wide Heel Stability
Off Road Traction
Puncture Resistant
Light Weight
 Technologically Advanced Boot Upper
Every ALTAI™ First Responder boots are engineered with technologically advanced SuperFabric® boot upper. This innovative textile is made with tiny armored plates that provide superior protection. Airflow is possible between each little platelet. This allows them to be both breathable and flexible.
 Cut Resistant
Slash Resistant
Abrasion Resistant
Puncture Resistant
Water Resistant
Flexible
Breathable
Durable
Field Tested In Extreme Conditions
These high performance ALTAI™ MF Tactical Boots have been field tested in some of the most extreme conditions. Outstanding reviews are coming in from across the country. Our tactical footwear is providing protection from the frigid temperatures and unrelenting snowfall in New England and the Great Lakes States. First Responders can count on a slip-resistant grip while providing emergency assistance.
Superior Protection For First Responders
The brave professionals who risk their lives every day deserve superior protection while on the job. This is why the team at ALTAI™ went above and beyond the call of duty when designing a Multifunctional Tactical Boot for first responders. The Slip Resistant VIBRAM® Outsole integrates beautifully with the Protective SuperFabric™ Boot Upper. Together they combine to create a breathable, flexible, water resistant, durable Tactical Boot.
We offer Free Shipping and Free Exchanges with No Risk!
Contact ALTAI™ Today at 800-806-2611 or info@altaigear.com