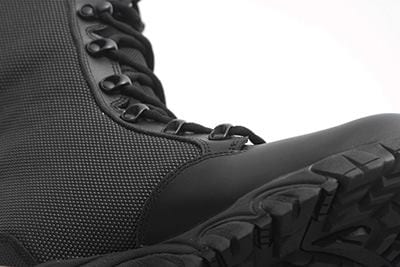 For the warmest boots in the world, the ALTAI™ team and their footwear are your number one extreme weather boot on the market today! Take your job and your feet seriously as your running down the suspect during the coldest snow storms. Climb up Mount Washington easily during the harshest of climates with every stride protected and safe. Whether the climate is hot or cold, the extremes can be handled when utilizing one company – ALTAI™. For the best boot manufactured to take you to unimaginable distances, shop now!
Your Pair of Extreme Weather Boots
Get your pair of extreme weather boots today and battle the elements that are presenting themselves. When you have found the perfect style type to fit your needs, you will be able to concur anything. Whatever the universe is presenting its self with you today, whether it be:
Walk Your Dog During a Snow Storm
Fish the Muddy Banks of the Mississippi
Hunt the Swampy Marshlands of Florida
Hike or Climb to the Mountaintops
Sight See Places Unknown
Fight Crime
Run on the Beach
Fighting Crime on the Beach While Running for President
When your feet are properly protected your possibilities are endless. Our highly constructed tactical boots for extreme weather conditions will treat your feet like royalty. No more uncomfortable feeling of ice cold or wet socks, no more heavy and exhausting feeling with every step. Our lightweight and breathable, extreme weather footwear will be the best and the last boot you will ever need. Until we get new designs of course. Contact us today for your pair of amazing boots!
Our Materials
Without the right materials, you do not have a quality boot. Luckily for you, we have the best products at the best prices! Our high-quality, extreme weather boots are scientifically designed for optimal use. One of the amazing super materials utilized in our construction is called SuperFabric®. SuperFabric® is a textile that is used in the upper part of the footwear. Slash, abrasion, water, and stain resistant the SuperFabric® will help get you anywhere without holding you back. The engineered materials make ALTAI™ footwear lightweight and breathable for ultimate comfort.
VIBRAM® is our outsole material that keeps everyone upright, even in the harshest of elements. Whether you are walking down the driveway on an icy day or cooking in a slippery kitchen. VIBRAM® will have your feet planted on the ground as you've intended. Look through our options today to find your new amazing pair of extreme weather temperature footwear!
Save
Save
Save
Save