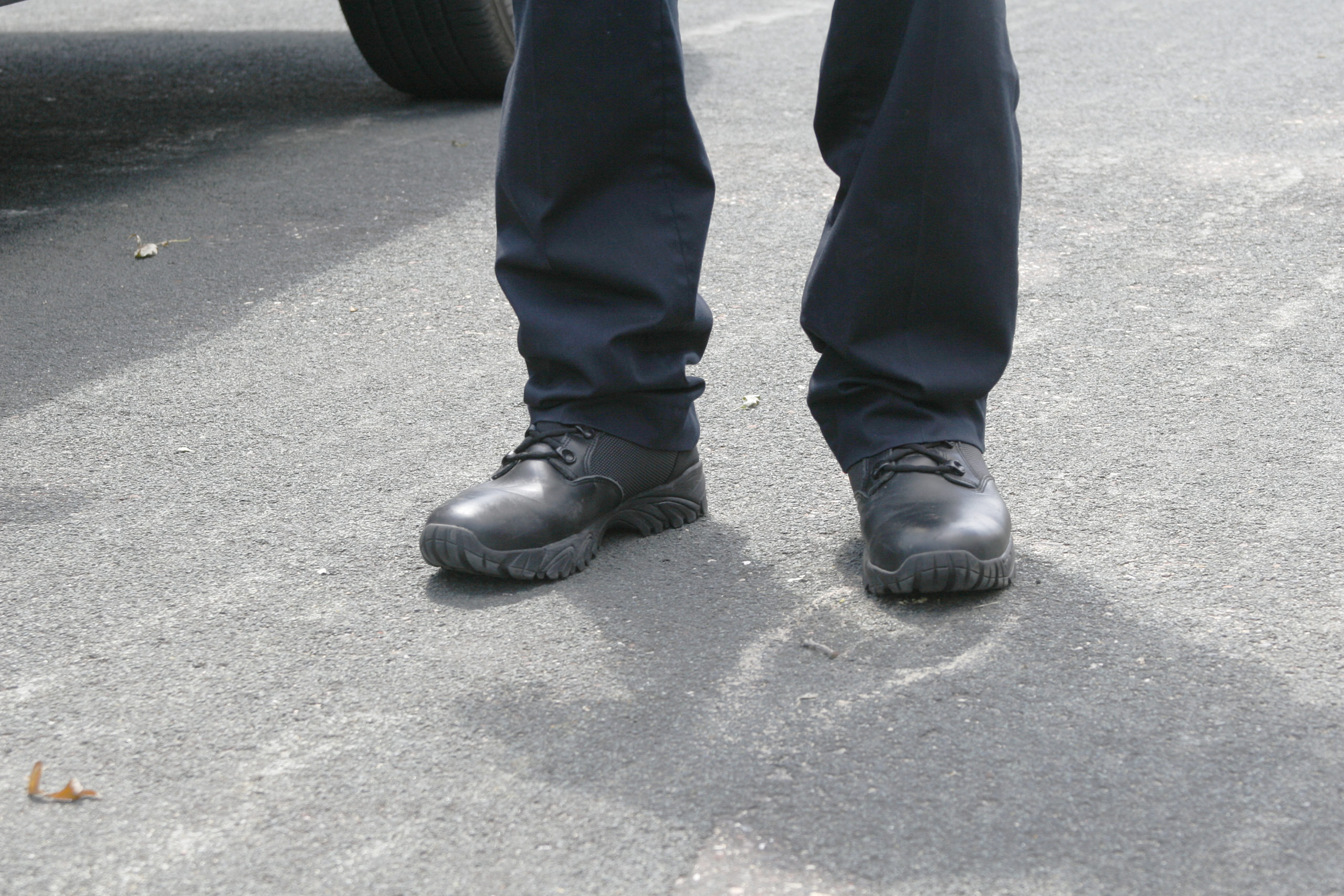 If you work outdoors, you have a deep understanding of "all day comfort." Men search for years and years for quality boots and yet they still fall short of finding a pair of work boots that provide all day comfort and still have the versatility of a multifunctional men's boot. Well gentlemen, it's time to relax. Your multifunction men's boot can be found at ALTAI™. We offer men's footwear that accommodates the hard working man that needs quality boots that provide all day comfort.
What Customers Are Saying about our Work Boots
We take pride in listening to the feedback of our customers. As a local company, we like to encourage people to really put our boots to the test. See what ALTAI™ Customers are saying about our boots:
''The high combat boots are an outstanding boot for police work. The boots are very well made. I wore them right out of the box and they were extremely comfortable. The customer service I received was more than helpful and professional. I ordered a half size smaller then I normally wear and they fit perfectly. Thank you! ''
Review by Bob H
''Bought the MF Tactical boots about a year ago, wore them right out of the box and were one of the most comfortable pair of boots I've owned. Lightweight, comfortable, still water proof after a year of wearing them every 12 hour shift. The boots wore well and held together other than the typical scuffing on the toe area. ''
Review by Mark S
Key Work Boot Features
So what makes these multifunctional men's boots so great? The upper part of the boot is designed above the ankle to allow for added support, all day comfort, and to prevent the elements from leaking into your work boots. We use SuperFabric® material in this section which provides breathability, yet protectiveness for your feet to stay dry, lightweight, and protected. The midsole of the boot is made with Ethylene-vinyl acetate, a waterproof and shock absorbent midsole that provides all day comfort. The sole of our work boots are made with VIBRAM®, a long lasting material made for the most extreme climates and activities.
Multifunctional Boot for Men and Women
Men aren't the only ones that work outside, or the only ones wearing ALTAI™ boots. No matter what type of job you do outdoors, the work boots you have on can make a world of difference. If you are searching for quality boots, get out of the footwear shoe store, as ALTAI™ has the multifunctional boot for men and women that you've been longing for. For more information or to order your work boots today, call us at (800) 806-2611 or email us at info@altaigear.com.