Be Prepared For Any Situation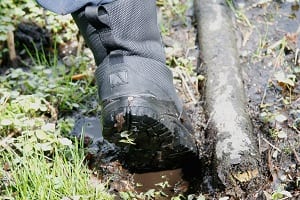 Our Brave and Dedicated Military and Law Enforcement personnel are trained to be prepared for all unexpected situations. Whether you are serving abroad or pounding the pavement on U.S. soil, you need superior, multifunctional boots that will go anywhere and handle all challenges. ALTAI™ Tactical Boots use advanced technology and smart engineering to bring you footwear that stands up to Snow, Rugged Terrain, Water, and Extreme Weather Conditions. The quick speed lacing and rugged traction will get you to wherever you need to go – quickly. Our Breathable, Waterproof SuperFabric®, VIBRAM® outsole and EVA midsole can do it all in amazing comfort and style.
Emergency Situations Call For Superior Boots
Advanced footwear is a very important piece of survival gear. There are countless emergency situations that call for the performance of superior boots. ALTAI™ has done extensive research to bring you tactical boots for just about any situation and application.
Law Enforcement – trained officers are faced with emergency situations that arise on the job. A day that starts with patrolling our streets can quickly turn to a foot chase or rescue situation with all kinds of obstacles like heavy snow, swampy areas or maneuvering through city traffic.
Military Personnel – deal with every situation imaginable while serving abroad in a war zone or training on U.S. soil. There are mountainous terrains, deserts, jungles and seas where surefooted maneuvers can be a matter of life or death.
Hunting / Outdoor / Survival – when its just you and the wilderness while hunting in subfreezing temperatures or camping in the remote Boundary Waters Canoe Area, you will be glad you wore your ALTAI™ Tactical Boots.
Hiking / Camping / Running – the athletic, flexible, lightweight feel of our advanced tactical boots will keep your feet dry and stable while jogging a path or hiking where traction matters most.
Extreme Environments – our breathable fabric is ventilated to keep your feet cool and comfortable while working or playing in extreme heat. The advanced waterproof material protects your feet from bitter cold and wetness while the rugged traction gives you unsurpassed grip in snow.
Key Features And Benefits Of ALTAI™ Tactical Boot
ALTAI™ Tactical Boots are constructed of the highest quality materials with advanced technology. Our rugged, water resistant footwear is engineered with multiple features and benefits. We bring you Quality that is Very Affordable.
Waterproof Fabric
Breathable Material
Lightweight Footwear
Stain Resistant with Polishable Leather Toe
Shock Absorbent EVA Midsole
Rugged Tread
Extremely Durable
Comfortable Athletic Fit
Stain, Oil and Abrasion Resistant
Flexible
Protective
Slip Resistant Traction
Efficient Speed Lacing Design
Quick Drying
Instant Comfort and Perfect Fit
Tactical Mission
The team at ALTAI™ went on a mission to bring our brave Law Enforcement and Military personnel the most Superior, Protective, Multifunctional, Comfortable and Technologically Advanced footwear. We accomplished this by creating our high-performance ALTAI™ Tactical Boot.
Based in St. Paul, MN, we understand extreme weather conditions and designed the perfect footwear to handle it all. These boots are great for professionals and amateur outdoor enthusiasts who demand long lasting comfort, unbeatable traction and superior protection.
We offer Free Shipping and Free Exchanges with No Risk!
Call Today at 800-806-2611