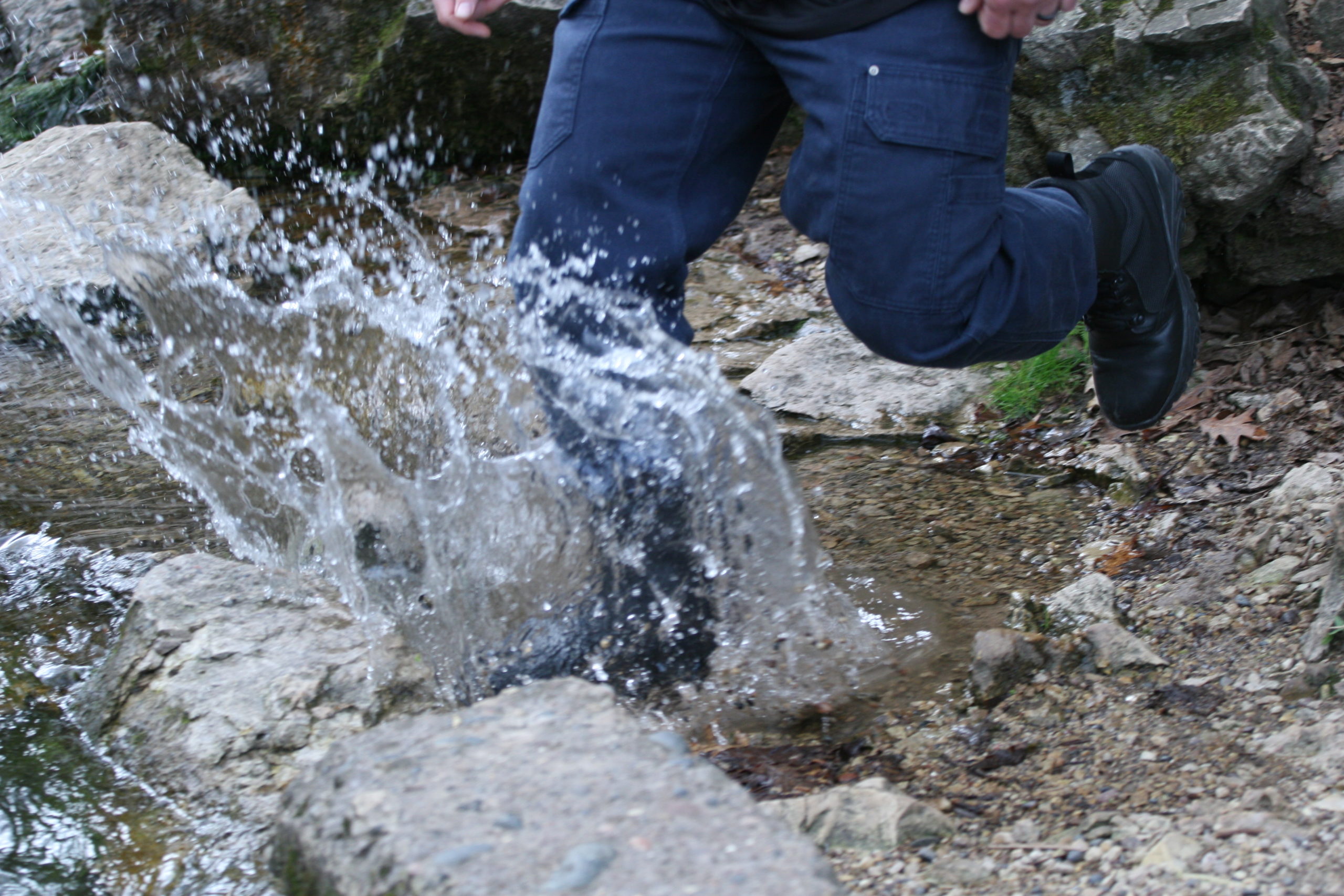 Most people that spend their free time outdoors or have a profession that requires them to work in outdoor environments remember the time that they purchased a pair of boots that did not cut it! Whether they were incredibly uncomfortable, poorly constructed, didn't last long or weren't truly waterproof, chances are that you put a little more thought into purchasing boots these days. At ALTAI™, we strive to leave a positive memory with our customers by offering high quality and durable tactical boots that work extremely well in a wide range of environments.
Popular Environments Our Boots Out Perform In!
When hearing about where our customers use our tactical boots, we most commonly hear about them being used in the following environments:
On the Job - Are you in law enforcement or a public safety official? You are on your feet the majority of your work day, so investing in a durable pair of work boots that reduce fatigue in your feet and legs is key. ALTAI™ tactical boots are water and stain resistant, breathable, lightweight and feature one of our models also features a polishable toe.
Serving Our Country - There is no telling what each day will bring for those honorable men and women in the military that courageously serve our country. We at ALTAI™ hope that our durable tactical boots can help make those brave citizens day just a little bit easier. Thanks to our SuperFabric® material your feet will stay protected in any environment that you have to enter.
Outdoor Activities - Do you love hiking, camping or running on trails? You don't have to look any farther than the ALTAI™ tactical boot to find boots that implement EVA technology used in running shoes and have top of the line Vibram® soles that are built to last.
Wet Environments - Whether you are fly fishing or having to push through swampy terrain, our tactical boots offer a truly waterproof experience. Each material used to create these unique boots can repel water. When we say waterproof, we are not talking about the spray on type that only lasts a few times. These boots will keep your feet dry for the life of your boots.
Durable Line of Tactical Boots from ALTAI™
No matter what type of environment you plan to use your boots in, purchasing a pair of boots is a big investment. The last thing you want to buy is boots that will not be able to keep up with your lifestyle. By investing in durable tactical boots from ALTAI™, you will receive protective, lightweight, durable and waterproof boots that can keep you going in diverse environments. Give us a call today at (800) 806-2611 or visit www.altaigear.com to learn more about the many benefits of our tactical boots.