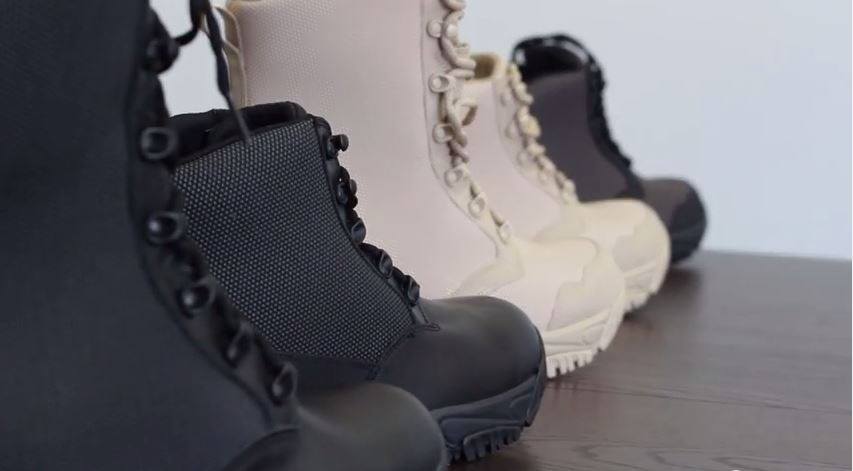 Are you sick of investing in boots that don't last? With all of the misleading advertisements, one would think that all boots last a long time. The truth is that a large majority of boots on the market are not as durable as you may think. ALTAI™ Gear took notice of this and made it a priority to develop a boot that was not only comfortable, but also durable and reliable. After lots of testing and research, ALTAI™ has designed an elite performing line of tactical boots that will help keep your feet protected for years!
Popular Boot Markets
Law Enforcement – Being on your feet all day as a law enforcement officer can wear you down. The ALTAI™ tactical boots can help keep your feet supported and protected from whatever comes your way.
Military – Members of the Army, Navy, Air Force, Coast Guard and Marine Corps interact with all types of terrain and climates. It is important that they stay protected from head to toe. Thanks to the ALTAI™ tactical boots, they will feel like they're walking in tennis shoes, yet will have the added protection that they need.
Outdoor Enthusiasts – If you spend your free time hiking, camping, or exploring the outdoors, the ALTAI™ tactical boots are your perfect boot option. Lightweight footwear is key and that is exactly what you'll get with these tactical boots.
Get to Know our Boot
SuperFabric® Material – One key feature that separates ALTAI™ from the competition is the use of SuperFabric® material on the upper section of the boot. This lightweight material combines breathable fabric with armored protection to help create one of the toughest boots on the market.
Long Lasting Sole – VIBRAM® soles have been incorporated into our tactical boots to make sure that the tread and life of your boots reaches maximum capacity. These soles work great in all types of environments.
Speed Lacing System – Boots that continuously come untied can be very frustrating. ALTAI™ uses a speed lacing system that is not only easy to tie up, but stays tied the whole day!
Waterproof – When ALTAI™ says waterproof, that means all materials that create our tactical boots repel water. We do not believe in the temporary spray on waterproof concept that our competitors use.
Comfortable from the Start – Your boots feel worn in the first time you try them on. No need to worry about wearing these boots in before they become comfortable, because they provide extreme comfort from the beginning.
So, if you are in the market for a pair of durable boots that are built to last, look no further than ALTAI™ tactical boots. Give us a call today at (800) 806-2611 or visit www.altaigear.com to learn more about these reliable boots!