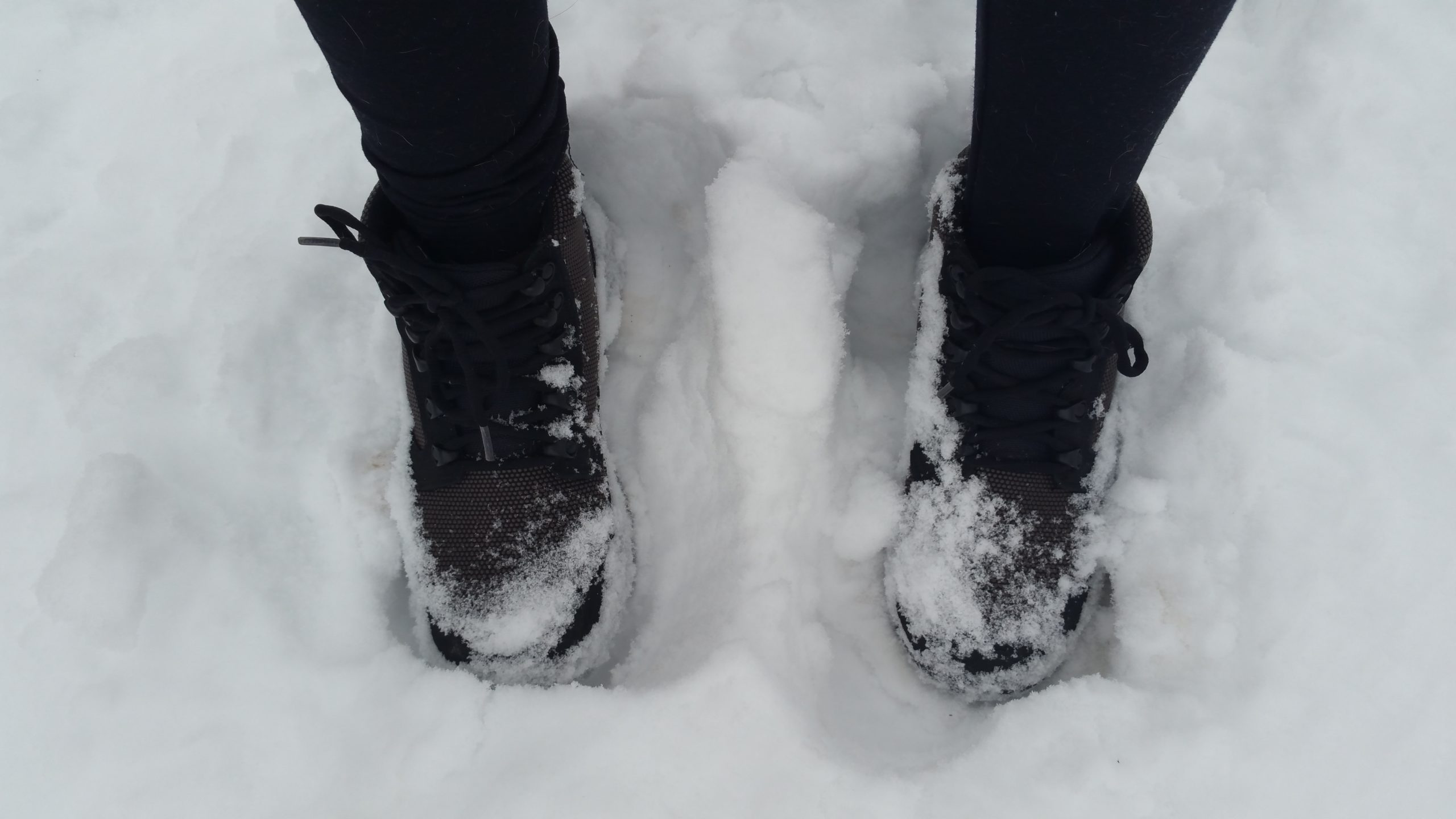 If you live up north then there's a high probability that you have already experienced dropping temperatures and even some snowfall. If you live down south, don't you worry, freezing temps will be making their way down to where you live before the winter is over. So what do you do when those temperatures drop and the precipitation starts falling? If you do any sort of work outdoors, regular work boots just aren't going to cut it. When extreme weather conditions occur, keep your feet warm and dry with ALTAI™ Multi-Functional Tactical Boots.
Toasty Toes
When people work in harsh weather conditions, the one thing they are constantly complaining about tends to be their toes always getting cold. Whether it's from moisture or cooler temperatures, we saw those needs and created a boot that is able to keep your entire feet, including your toes, dry and warm during even the harshest weather conditions. Whether you are plowing your driveway to rid of the ice and snow, or climbing up an icy mountain, ALTAI™ Multi-Functional Tactical Boots are made for you to complete any task in the dead of winter. These cold weather boots will keep your toes toasty through sleet, ice and snow without feeling like you are carrying 100 lbs. These boots are made up of highly technologically advanced materials that are both lightweight and made to withstand the cold.
Waterproof Boots
What is the key component to any boot that claims to keep you dry? Yes, you guessed it! ALTAI™ Multi-Functional Tactical Boots are waterproof. We don't just spray a chemical onto our boots and label it waterproof, either. All of the materials in ALTAI™ Multi-Functional Tactical Boots resist and do not absorb liquid. When exposed to any type of liquid element, our boots are quick drying and water resistant so that your cute little piggies never feel any moisture at all!
Key Materials
As we developed this highly advanced boot, we took into great consideration what types of materials were lightweight yet durable enough to withstand such cold temps. SuperFabric® is a material that can be found in extreme outdoor apparel like diving suits, hot tub covers, snowboarding pants, motorcycle protective gear and sailing wear. EVA midsoles are found in high-demanding sport shoes due to its ability to absorb shock and cushion the amount of impact the body takes. VIBRAM® is a leading outsole producer because of its rugged durability. It is combat approved and can keep you from sliding on the slippery ice. All of these materials combine to make up the best tactical boot out on the market today.
So if you plan to weather the colder climates this season, it's important that you order your ALTAI™ Multi-Functional Tactical Boots today. For more information or to order your boots today, call us at (800) 806-2611.