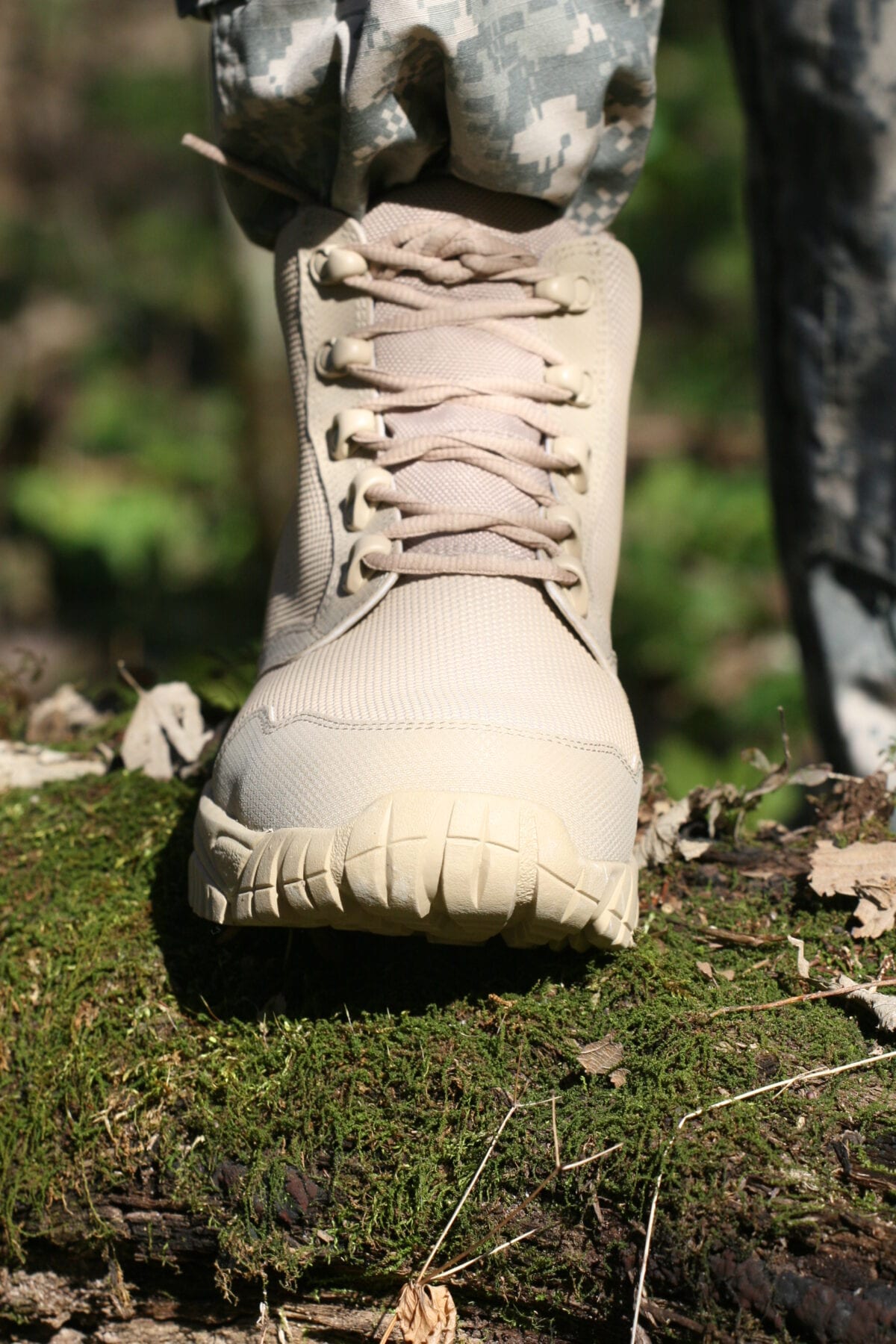 There are certain jobs that require you to be on your feet all day and ready for anything. Whether you are in law enforcement, the military, or work in wet or any type of extreme environment, your footwear is one of the most important parts of your uniform. Footwear provides comfort and protection so that you can focus on your mission and on getting the job done.   Armored footwear is made for harsh occupational demands that require the owner to be constantly on their feet and pushing the limits day after day. ALTAI™ makes armored tactical boots with key features that truly make them stand out from the competition. They are the highest quality boots on the market, offering a combination of comfort, toughness and breathability.
What Makes ALTAI™ Armored Boots Stand Out?
SuperFabric® is one of the key product feature that really makes ALTAI™ armored boots stand out against other similar boots. As one of the most versatile fabrics ever made, SuperFabric® offers a comfort and breathability that is very difficult to achieve in a functional boot. It is protective, strong, resists abrasions and is also slash resistant. You can be confident that when you put these boots on, your feet will be fully protected. SuperFabric® is also remarkably flexible and lightweight, allowing your foot to be the driver, not the boot. You will be surprised at how easily you can move around in these armored boots. SuperFabric® is also stain resistant and will keep it's strong and professional look for many years.
Your Search Is Finally Over
You may have been searching for the right kind of boot that can really offer the protection and support you need to do your job. You may have spent time and money on this search only to be disappointed with the poor quality of the products you have found. Your search is finally over! ALTAI™has developed a boot that will not disappoint. Our armored tactical boots with SuperFabric® are the boots that you have been looking for. Why not try ALTAI™ armored tactical footwear today? We offer free shipping, free returns and a 30 day money back guarantee (in addition to a 1 year workmanship guarantee) for all of our boots, so there is nothing stopping you from giving these boots a try. Call our team with any questions at (800) 806-2611 or place an order online. You will not regret it!