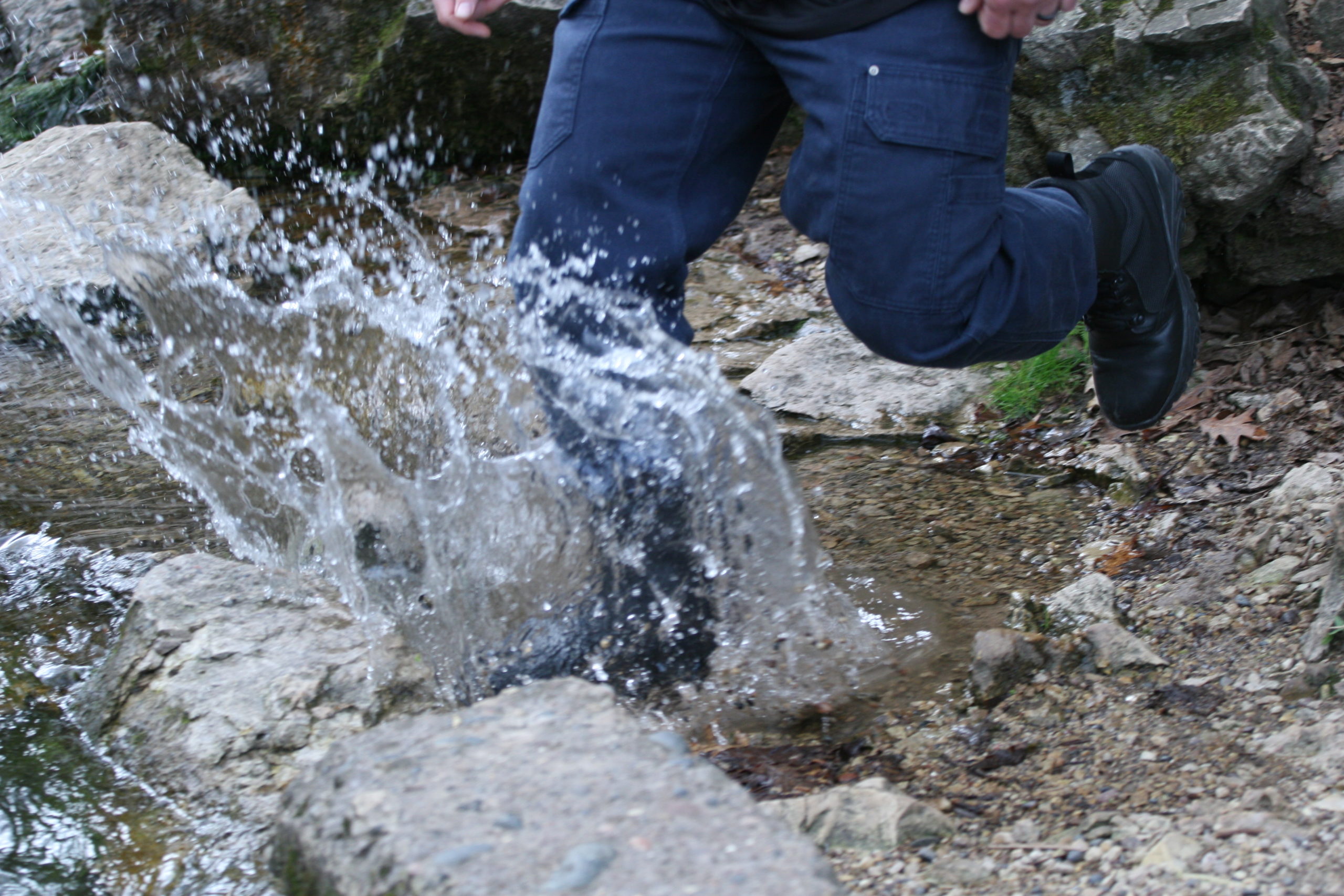 Are you looking for incredible boots for hiking in water? ALTAI™ has the footwear that will keep up with you and push you to the extremes during any climate. Our waterproof material keeps your feet dry as the water beads away back to where it belongs, off and away from your body. You no longer have to worry about or suffer through the uncomfortable feeling of swamp footed socks! Our breathable yet waterproofing technology makes for an all around amazing selection of backpacking boots. Shop online for your next and most likely last pair of on sale waterproof outdoors men's' boots today!
Large Selection of Boots for Hiking in Water
Our large selection of hiking boots for men or women come in many options because of the waterproofing material we use. Our lightweight product called SuperFabric® makes for an easy to maneuver, necessary, part of clothing. SuperFabric® is also a material that protects from water, stains, abrasions, and even slashes. The waterproofing product can be found in these boots:
That is right, every boot and shoe we have in stock are waterproofed for your adventurous pleasure! For those who need the protection of a high-quality boot and also would like to quickly feel the floor of the earth below you after a nice long hike. Our Zip Side 8" tactical boot is designed for you and will be released on the market Spring 2017! Our vast quantity of quality products will be provided in every comfortable form we have, and in every style you need! Shop now for your next pair of on sale for men's or best women's water shoe for hiking today!
Have Your Backpacking Boots Delivered
Having your new lightweight hiking boots delivered to your doorstep is like Christmas no matter the time of year you are shopping. Unwrapping the box to see what is inside, imagining yourself utilizing the purchase before it is on your feet! It is a very exciting time. Ordering online will give you the freedom to have your order shipped directly to your home! Shop now for your new pair of amazingly lightweight backpacking boots from ALTAI™!
Save