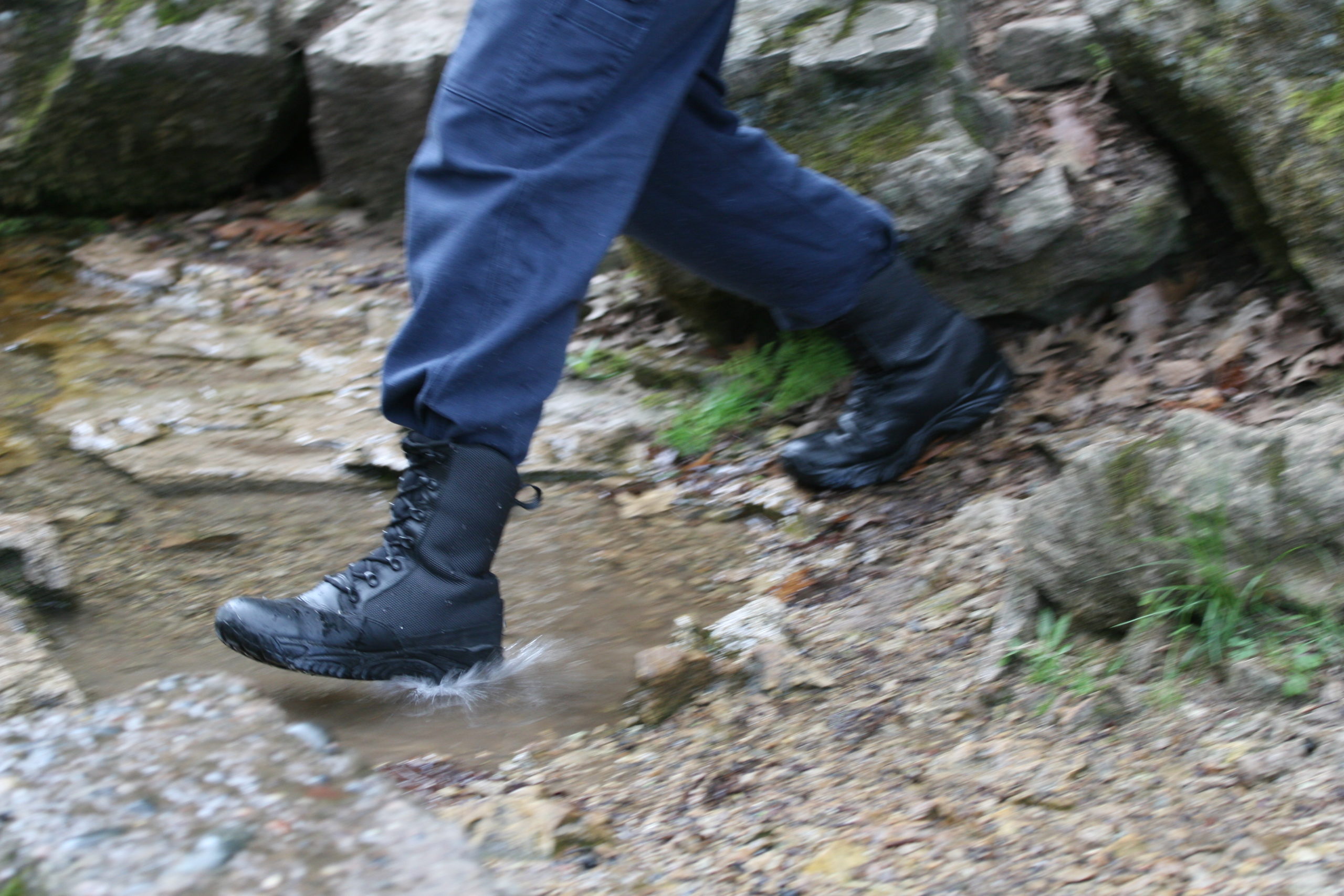 When you are looking to buy a pair or Quality Tactical Boots it is important to consider the type of environment in which they will be worn. Weather conditions can change dramatically throughout the year. If you are like many professionals who prefer to have one pair of High Performance Boots that provide comfort all year then the line of ALTAI™ Tactical Footwear is a great place to start. The original ALTAI™ MF Tactical Boot is both Waterproof and Breathable. This unique combination can keep your feet dry and cozy during the most extreme environments.
Features of a Summer Tactical Boot
Advanced Technologies in ALTAI™ Footwear combine to provide the features that you want when working in the hot summer sun. The boot upper is a key component in Quality Tactical Boots. ALTAI™ utilizes proprietary technology in the SuperFabric® Textiles used for the boot upper.
SuperFabric® Boot Upper
Breathable
Flexible
Comfortable
Light Weight
Moisture Wicking
Quick Drying
Durable Construction
What to Look For in a Winter Tactical Boot
Cold weather presents a number of challenges that must be overcome by High Performance Boots. Often when the temperatures plummet the snow flies also. Your tactical footwear cannot let you down or slow you down in extreme winter conditions. Look for quality tactical boots that keep your feet warm and dry and an outsole that can slog through snow, slush and ice.
Vibram® Outsole
Waterproof
Lightweight
Protective
Breathable
Extreme Grip
Easy Care
Fast Drying
Protection in Rugged Terrain
Weather conditions aren't the only consideration for working or playing in extreme environments. A decidedly Rugged Terrain presents its own set of obstacles for your safety and comfort. The ALTAI™ MF Tactical Boot provides protection in a variety of ways.
Rugged Traction
Anti Clogging
SuperFabric® Textiles
Abrasion Resistant
Shock Absorbing EVA Midsole
Speed Lacing System
Boot Last
Durable Materials
Quality High Performance Tactical Footwear
ALTAI™ MF Tactical Boots provide unsurpassed performance in the most extreme environments. Whether your day is spent hiking a rugged trail, patrolling in the desert sun or walking through dirty water these Quality Tactical Boots have got you covered. Technologically advanced materials like SuperFabric® Textiles, provide a level of protection and performance not seen in other boots. Waterproof and Breathable ALTAI™ Tactical Footwear is comfortable in hot and cold extremes.
We offer Free Shipping and Free Exchanges with No Risk!
Contact ALTAI™ Today at 800-806-2611 or info@altaigear.com