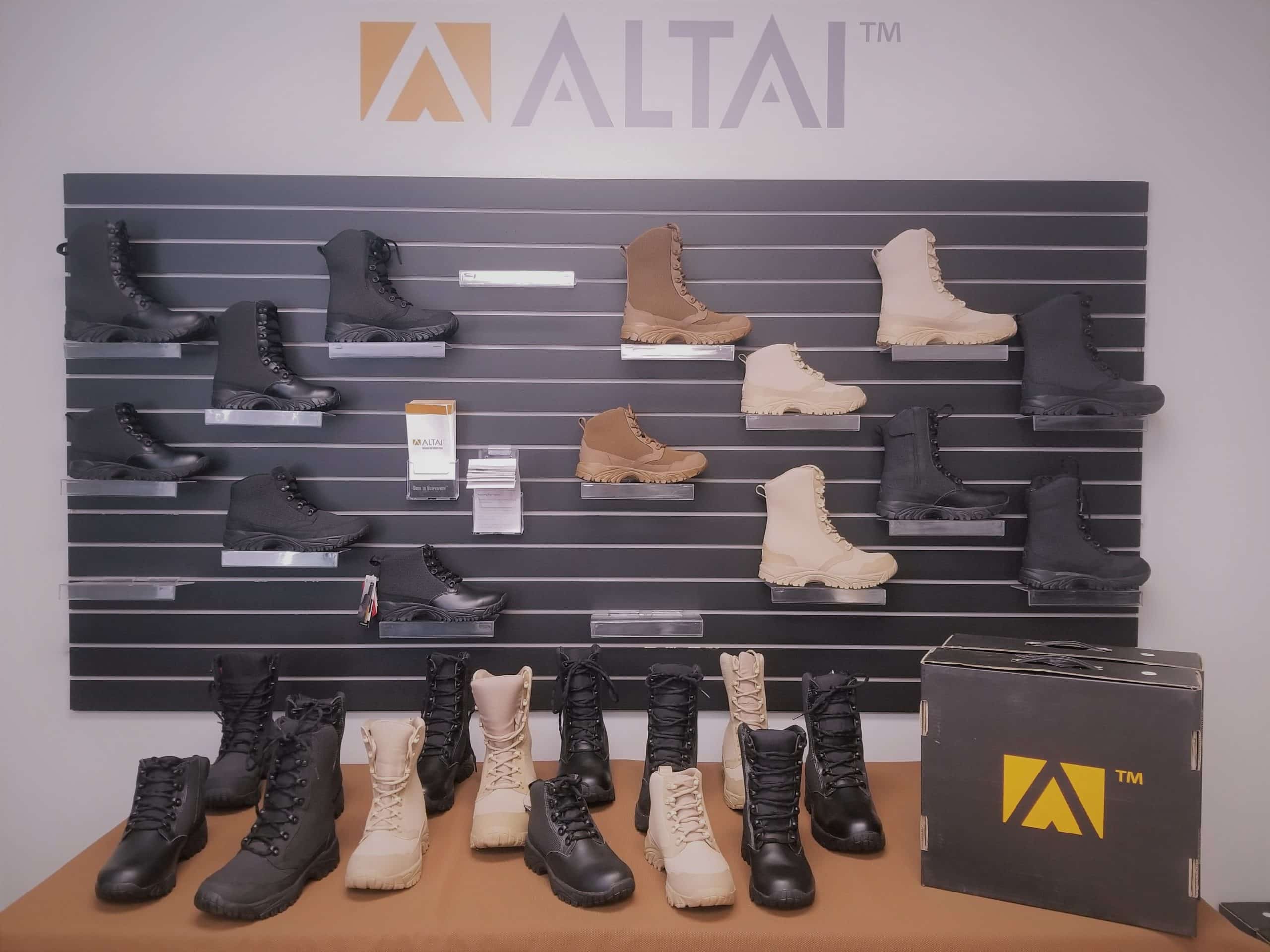 Show your customers that your footwear store isn't any ordinary footwear store. Offer your customers the revolutionary advantages of ALTAI™: lightweight ruggedness. Thanks to space-age material, SuperFabric®, our scuff resistant boots are waterproof and breathable, all in one boot.
Our flagship model MFT100 was designed for law enforcement officers; feet that work tirelessly from start to finish. Many people expect a painful break-in period before feeling totally comfortable in their new boots. So, we eliminated the usual break-in period: our boots are comfortable right out of the box people who demand high performance footwear, get exactly that.
Our ALTAI™ retailers are the best in customer service. We have built wonderful business relationships with top-notch performance tactical boots partnered with the kind of in-person customer service money can't buy.
ALTAI™ retailers are as excited about our boots as we are! With the lightweight ruggedness of SuperFabric®, the secure footing of Vibram® soles, and a waterproof/breathable combo, our boots are a breath of fresh air in the footwear industry.
So if you want to offer your clientele a truly new and unique footwear experience, offer ALTAI™