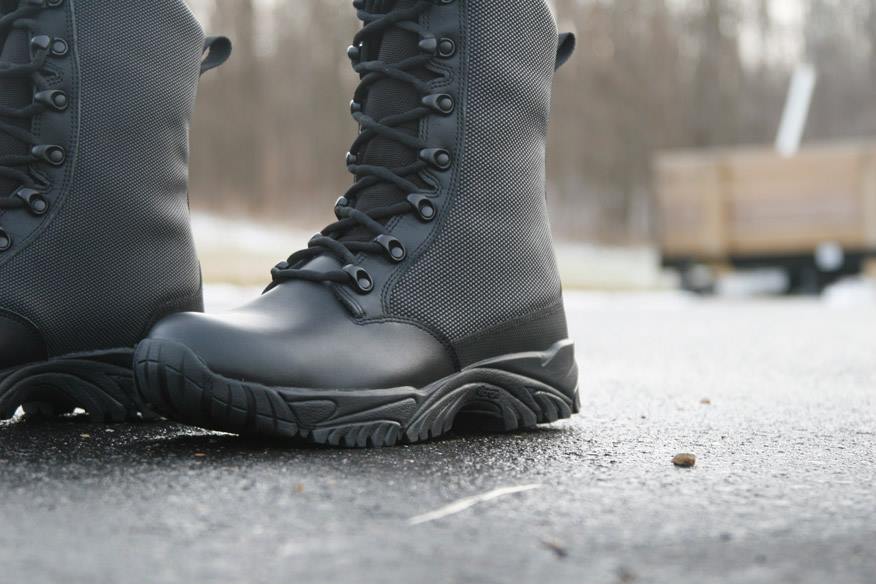 Having an outdoor, all terrain job can be very tough on the body. Not having the right amount of protective wear can greatly decrease comfort and even safety on the job. This time, don't sacrifice money in your wallet for quality in your work boots. Check out the ALTAI™ Multi-Functional Armored Tactical Boots! ALTAI™ boots are made for harsh, occupational demands that require the owner to be constantly on their feet. This armored tactical footwear has key features that are incomparable to the rest. Made with quality construction, this is the the toughest, yet most breathable boot on the market to date.
ALTAI™ Boots most valued feature: SuperFabric®
While this armored tactical footwear has several key features, one of the most valued is its SuperFabric®. The entire upper section of the boot is made with SuperFabric®, which is one of the most versatile fabrics on the planet! Designed for much more than just apparel , this textile has already made a large impact in a variety of markets, like military, motorcycle, and even the Ferrari; SuperFabric® is made with both cloth and armor plates! This allows it to be protective, yet comfortable for every boot owner.
Highlights of SuperFabric®
Protective: The design and placement of the SuperFabric® helps to make this the most protective boot on the market. Designed with the ability to add strength and resist abrasion, the SuperFabric® helps to make this armored tactical footwear the most durable on the market. Made using the best quality construction around, this boot is made to be slash resistant for the utmost protection for the boot owner.
Flexible: SuperFabric® cloth design keeps it comfortable and flexible so that every boot owner is able to stay quick on their feet.
Breathable Boot: Designed especially for motorcyclists, the SuperFabric® creates protection while providing breathability.
Lightweight: This technologically advanced material is quick to dry and does not weigh the boot owner down. It allows the wearer to be agile on their feet by providing the lightest weight possible.
Stain Resistant: By being stain resistant, the ALTAI™ Multi-Functional Armored Tactical Boot is able to maintain a professional look no matter how rough the environmental conditions get.
We are taking footwear protection to a new level! Stop wasting money on boots that don't work and don't protect you. It's time to try ALTAI™ armored tactical footwear today or call us with any questions at (800) 806-2611.