Your traditional winter boots. They sit in the back of the utility closet until the worst weather hits. They are heavy, musty, and you dread the cold work ahead of you.
Familiar with this scenario? Being from Minnesota, we know your pain. Sweaty liners make your feet even colder and heavy, clumpy outsoles make for a tougher time outdoors in the winter months.
Which is why we designed a boot that tackles winter obstacles just as easily as it does the hottest days of the year. Using SuperFabric® materials in our uppers, moisture and water molecules cannot penetrate this unique fabric, while remaining breathable; greatly reducing collected sweat that turns feet cold.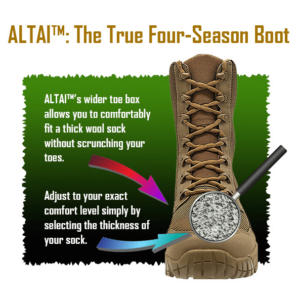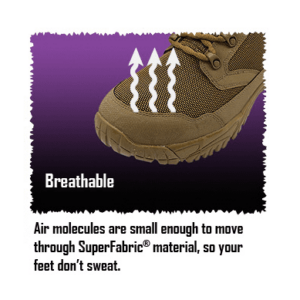 SuperFabric® allows our boots to remain ultra-light, deflecting snow and slush, and our Vibram® outsoles are so lightweight, you won't notice exhausted feet at the end of your work day or outdoor adventure.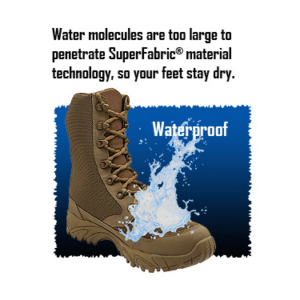 Larger toe boxes allow for you to customize for winter excursions. Whether you need thick wool socks or some other preferred combination of insulation, you can not only find the perfect fit and feel for winter, you can continue to wear them through the rest of the warmer seasons.
For more information don't hesitate to contact us and speak to our ALTAI™ boot team!