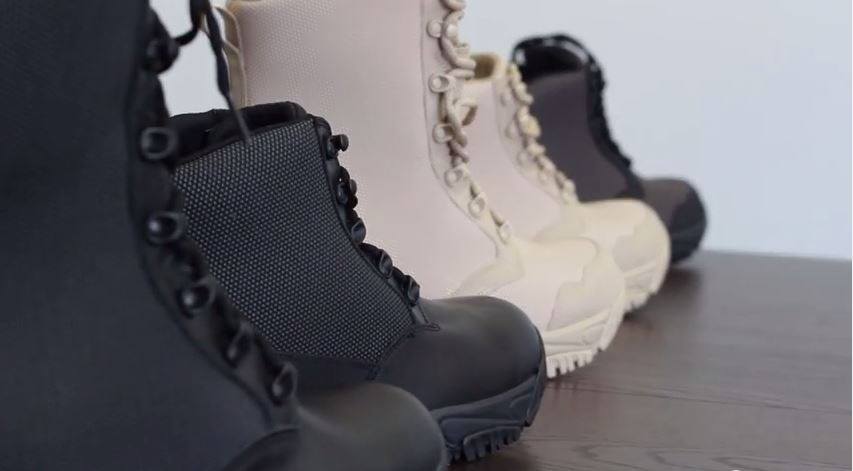 When purchasing a pair of boots for work or leisure, it is important that you understand what you are investing in. The boot market is flooded with options and varying prices. Finding a reliable tactical boot that is comfortable, protective, long lasting and affordable is a difficult task. ALTAI™ feels that our diverse tactical boots are the best on the market today and offer dynamics within a boot that cannot be matched.
The FAQ's that Set Us Apart
Waterproof – When we say waterproof, we do not mean temporary spray on repellant that quickly loses strength. The ALTAI™ tactical boot is 100% waterproof and has even passed a 500,000 underwater flex test.
Polishable – We understand that many professionals use our tactical boots on the job. For many professions, it is important for your boots to be polished. Our tactical boots allow for a polished toe that keeps you looking clean every day.
Stain Resistant – By using top of the line materials in our boots such as SuperFabric®, your boots are extremely easy to clean and stain resistant.
Quick Shipping – Our shipping is handled through Amazon Fulfillment Services, allowing your boots to be shipped within 24 hours of the purchase. Orders can be shipped anywhere in the USA, however not internationally.
Easy Returns – If you need to exchange your boots for a different size, we'll handle the shipping both ways. Additionally, we offer a 30 day, 100% money back guarantee. No questions asked! We'll even cover the shipping. If your boots fail to perform because of a design flaw or defect within 1 year, and we will apply a credit back to you after inspection.
SuperFabric® Material – By combining comfortable materials with armored plates, the ALTAI™ tactical boots are able to offer an all around boot. This material protects your feet from debris, slashes and harsh climates. Additionally, it is stain resistant to help you keep a clean look and they are waterproof. Say goodbye to the heavy work boots as the SuperFabric® material is extremely lightweight. You'll feel like you are wearing tennis shoes! Lastly, SuperFabric® is able to dry 10 times faster than leather.
So, if you are in the market for a pair of work or leisure boots that you want to last, ALTAI™ tactical boots are the perfect ones for you! Instead of replacing your boots every few months, invest in a pair that are built to last, while providing high quality comfort for your feet. Give us a call today at (800) 806-2611 or visit www.altaigear.com to learn more.