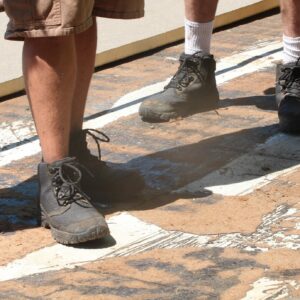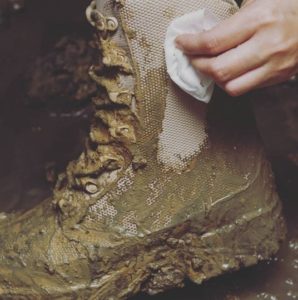 You work hard and so do your feet. Day in and day out, your work boots are one of the most important gear you wear and need them to reliably deliver every time. Your job depends on it. So here are 3 simple steps to take to help keep your work boots working longer.
Keep Your Boots Clean
A clean boot is far less susceptible to unwanted fungus or bacteria building up. If you have an especially dirty job, it is recommended to clean your work boots off every night. Since our boots are waterproof, a quick hose-off are a low-effort way to clean off the day's grime. For tougher debris, a soft bristled brush will easy clear away the grime and, thanks to our SuperFabric® uppers, your boot won't get scuffed or scratched in the process.
Dry Your Boots
A dry boot is also key to avoiding fungus or bacteria. While many boots are waterproof, breathability can be a challenge for many traditional boots made of leather. Again, SuperFabric® delivers maximum breathability, while remaining waterproof; the best of both worlds. ALTAI™ boots will quickly dry overnight and be ready for work again the next day.
Cleaning the Inside of Your Boots
Baking soda is one easy home-remedy for cleaning the interior of your work boot. We cover other ways to disinfect and clean the inside of your boots in our ALTAI™ Pro Tip article here.