We had a few specific questions regarding sizing, and we know what a pain buying footwear online can be, so we created a measuring chart for your convenience. With a more accurate reading of your foot size, you can make a better-informed purchase. To help with this process, here are some tips for choosing the right boot size when buying online.
Keep the Activity in Mind
Remember to be mindful of whether you intend to use your boots for summer hiking, winter hunting, fall trekking, camping, or spring ATVing. Keep in mind what type of socks you plan to wear; consider the thickness, the length, and how much extra room is required for maximum comfort. For example, if you plan to go on a fun winter excursion, you may need a larger pair of boots to go with your thick socks.
Use Current Measurements
Many people don't realize that their feet change shape over time. Too often, people will wear the same size for years without remeasuring their feet. Before purchasing new boots, always measure your feet to ensure that you pick the correct size. The two measurements you should take are the length and the width of your foot. Usually, you will only need the length for your shoe size, but the width always helps to ensure a perfect fit. Also, check out the sizing chart to order the correct size for your boots.
Wear Them for a Couple of Days
If your boots don't fit perfectly when you try them on at first, wear them for a couple of days. Boots will stretch and mold to your feet with time. This process only takes about two to three days and makes your boots more comfortable for your feet. Before returning your boots, wear them for a couple of days first to see if they mold to your feet.
So, go ahead—measure up and see what ALTAI™ size is right for you! And, as always, feel free to contact us directly with any specific questions about sizing and fit.
ALTAI Boot Measurements: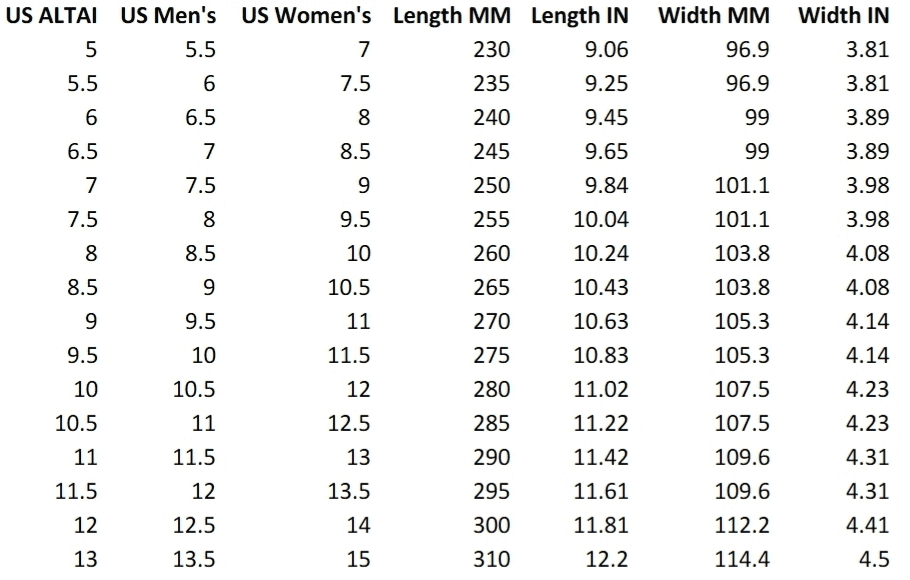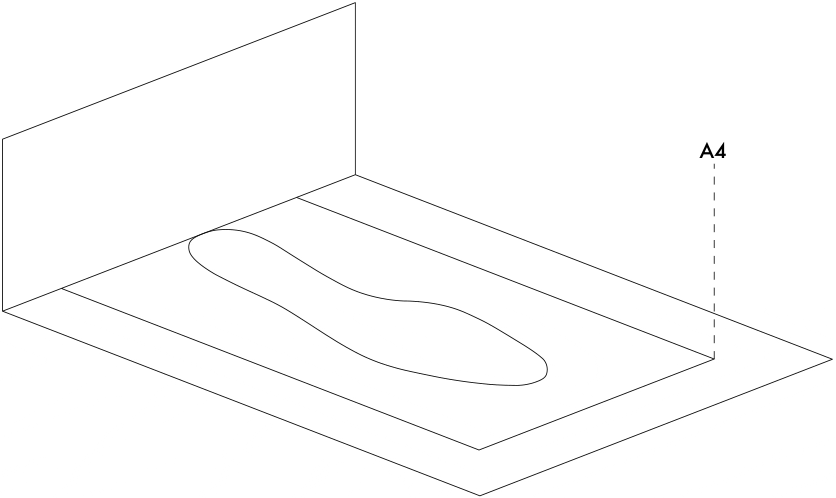 Check out this recent post to find your foot measurements: