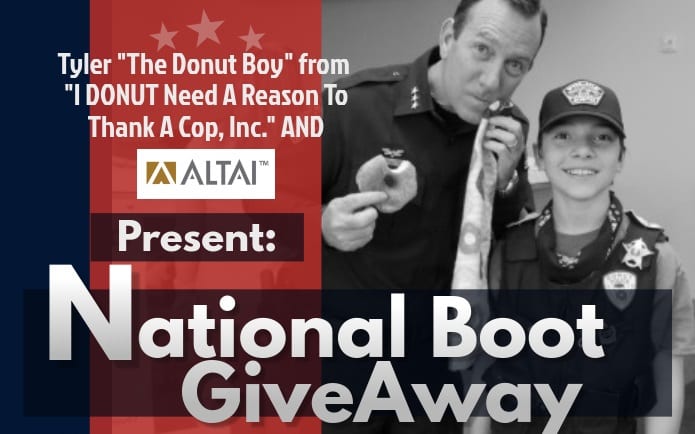 ALTAI™ is proud to announce Team 8 exceeded the 1k votes goal and are the ALTAI™ National Boot Giveaway winners! Both Princeton Minnesota and Shorewood Hills Wisconsin Police Departments will be outfitted with our boots!
A big THANK YOU to everyone who participated in this event. We couldn't have done it without you and your support for law enforcement officers. We are truly grateful for folks like you who are willing to help us Back The Blue!
Another big THANK YOU goes out to Tyler, aka the Donut Boy, for spreading the word and continuing his work of bringing cheer to police officers all over the country. Don't miss Tyler's adventures, thanking officers one donut at a time.
Gear you might be interested in...