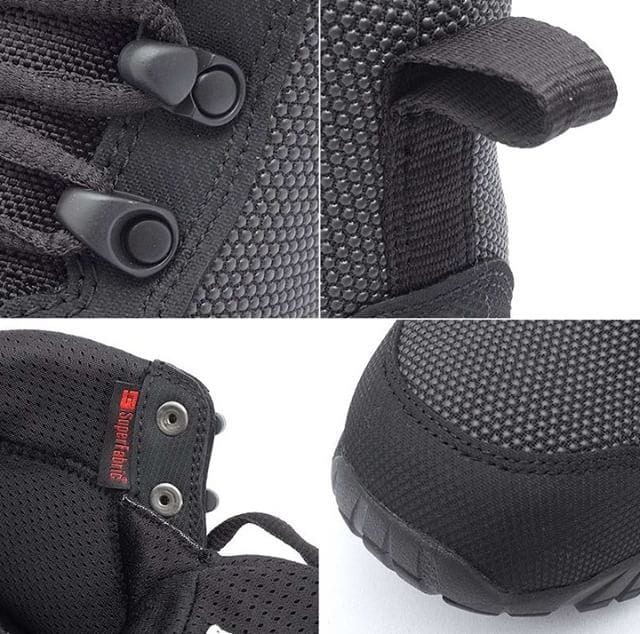 Today on our blog, we turn our heads to some of our best key features; what sets our boots apart from the rest. One component definitely stands apart, quite noticeably, our SuperFabric® uppers.
Breathable AND waterproof, resistant to scuffs and scrapes, SuperFabric® is the ultimate in lightweight durability. Without heavy leather than can weigh even more when soaked, this space-age material allows our boots to stand up to the toughest of elements, all while remaining ultra lightweight and, therefore, easier on your feet and stamina.
"SuperFabric® is created by taking a fabric and infusing tiny, hard guard plates into the fabric. An array of colors, patterns (armor), and fabric make the versatility of SuperFabric® unmatched. Because SuperFabric® guard plates have small gaps between each plate, the SuperFabric® remains flexible, similar to traditional materials." – SuperFabric.com
Every pair of ALTAI™ boots are made with SuperFabric®, giving you a lighter, tougher boot, without compromising in weight. On top of that, cleaning your ALTAI™ boots so they look fresh and new is so easy, you'll be wondering why you ever had leather or nylon boots before.
For a complete lineup of every style featuring this amazing boot material, visit our shop.