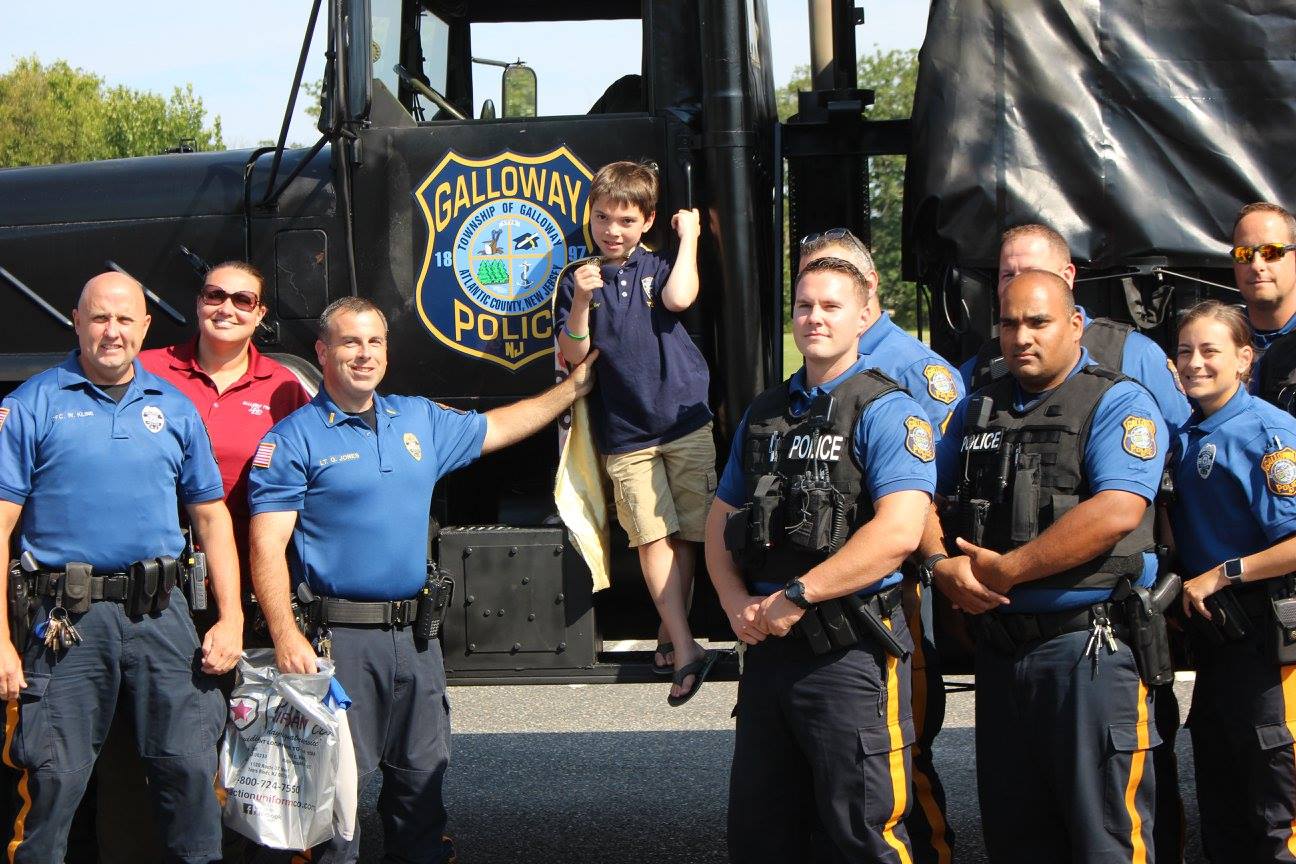 Our nine-year old hero, Tyler Carach, aka, The Donut Boy, continues to persist on his goal of thanking every cop in America with a donut. Beginning his journey last with a simple act of thanking four officers at a rest stop with donuts, Tyler and his family have come a long way in just about a year.
A couple weeks ago, Tyler met up with the one and only, Staten Island Police Department! Again, the lovely folks at Dunkin' Donuts donated 1,000 donuts in thanking the NYPD serving the Staten Island area. Another big surprise that should make this entire journey pretty memorable: Tyler got to throw the first pitch at Staten Island's Yankee's game.  Watch out MLB; this kid's got heart.
Later on in Maryland, the Carach family continued their journey to the Harford County Sheriff's Office, Edgewood precinct. Tyler's act of gratitude was especially meaningful since this department experienced two deputies killed in the line of duty in the winter of 2016, who made the ultimate sacrifice to serve and protect.
After many more stops and many, many more donuts, this week, Tyler and his family arrived safely at home after a long and grueling road trip. Back in Florida for now, but there are certainly more trips for the future.
Want to contribute? Learn about our 2 For The Blue program which donates 2% of sales on specific styles of our boots to Tyler's cause or donate directly here.