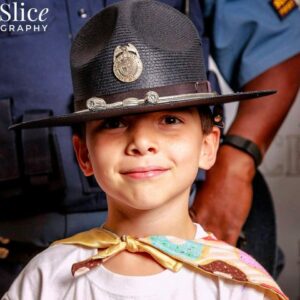 It's time for another update from our young, inspiring hero, Tyler aka The Donut Boy! As Tyler turns 10, he has kicked off his birthday with a surprise journey to 10 lucky states with, yes, of course, donuts to thank the men and women of law enforcement. Be sure to follow his journey and stay tuned as we update on Tyler's final appearance in Minnesota, our home state, for a final ceremony at the Mall of America.
1.       Texas, Oct 23rd
2.       New Mexico, Oct 25th
3.       Arizona, Oct 26th
4.       California, Oct 27th
5.       Nevada, Oct 28th-29th
6.       Utah, Oct 31st
7.       Colorado, Nov 1st
8.       Nebraska, Nov 2nd
9.       South Dakota, Nov 3rd
10.   Minnesota, Nov 4th-5th
Also, don't forget: you can always donate directly to Tyler's effort to thank every cop in America directly on our website.