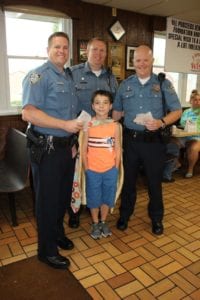 Time to check in with the heart-warming journey of Tyler, the Donut Boy, and his family on his mission to thank every police officer in the country!
Stopping in Ellijay, GA, Tyler got to tour the local Police Department and the local Sheriff's Office while they were gearing up for 4th of July festivities. Officers taught Tyler how to operate the x-ray machine and he definitely got his use with the metal detector wand (especially on his mom!). Donuts given away: 84 donuts, 5 dozen bought by Tyler himself and 2 dozen donated by Dunkin' Donuts.
Next, in Asheville, NC, where Tyler and his family had summer fun on the slip and slide with Officer Joe Jones, a storm came to town and taught everyone an important lesson. While enjoying a waterfall swim, Tyler and his family had to run for cover as a nasty storm approached. Tyler's mom broke her flip flop on her way to grab the family truck and had to think fast; she added an ALTAI™ boot to the shoe-less foot and, eventually the other, and rescued the family just in time. Wise words spoken from Tyler's mom about the experience, "You have to look at every experience as an adventure, you can choose to be upset but that will not change anything, so you might as well laugh." Truth.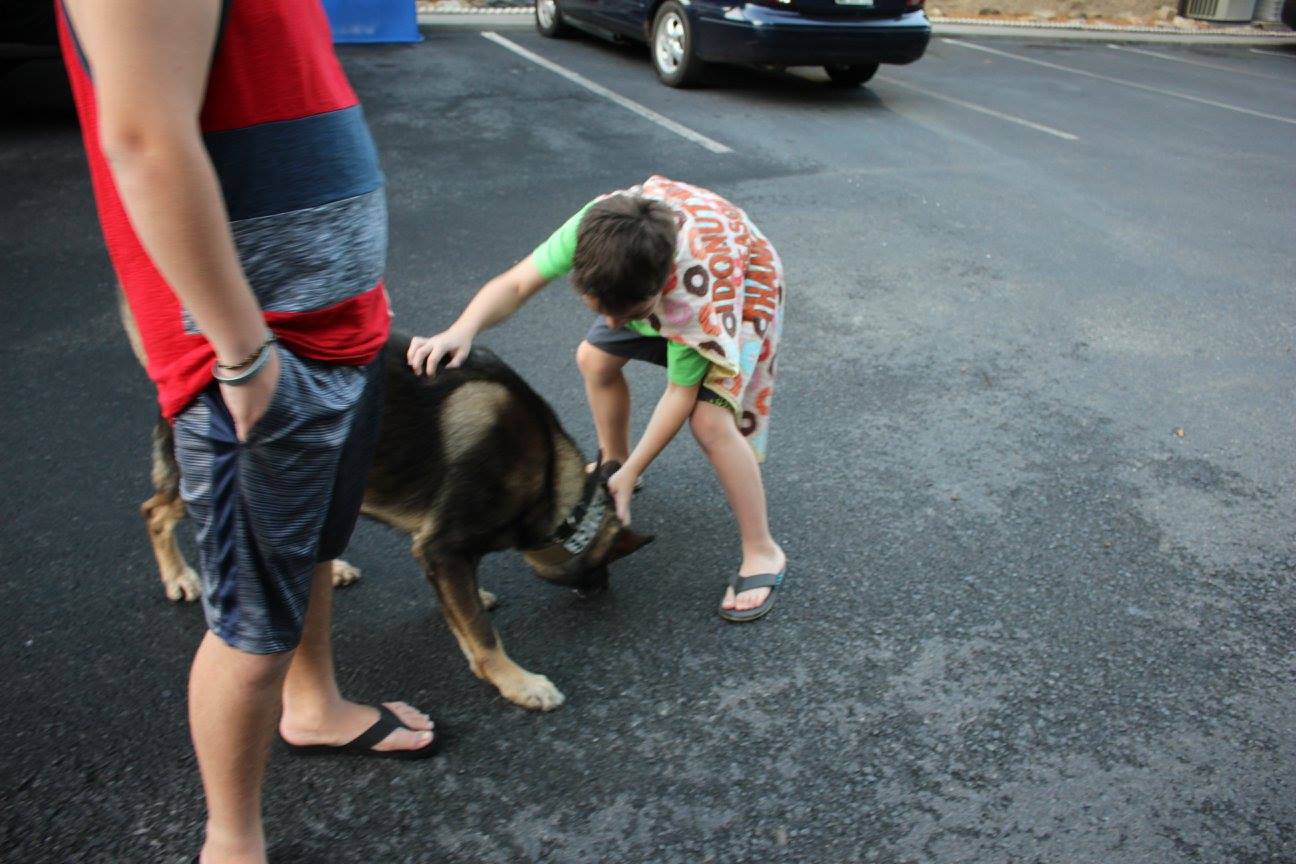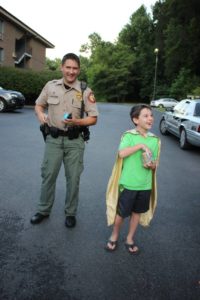 Onto Pigeon Forge, TN and Tyler's family safely visits town. Tyler was able to meet a local K9 who took a particular liking to him, normally indifferent of most people, but this dog can tell a good soul when he smells one! This was also a special trip as he was issued my own Junior Deputy ID card, via the Pigeon Forge Police Department. Donuts given away: 240 donuts donated by Krispy Kreme.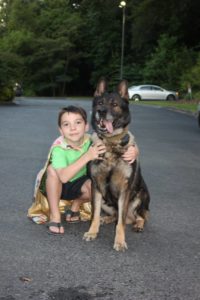 For more updates on Tyler's journey, follow his Facebook page and to step up and contribute, every pair of department-approved ALTAI™ boots donate 2% of sales to Tyler's cause, thanking every cop in the country with a donut. For other ways to help, contact us today!
*department approved ALTAI™ boot models include: MFT100, MFT100-S, MFT100-Z, and MFT100-ZS.
**2% is based on net proceeds received after transactional processing costs and expenses are deducted from gross proceeds.