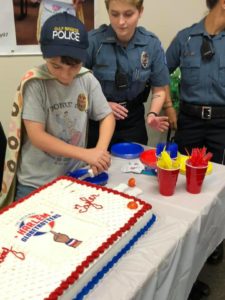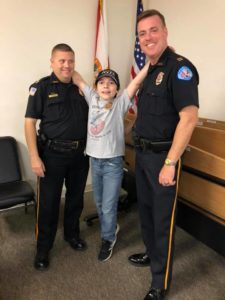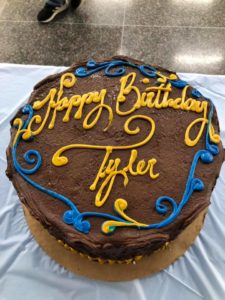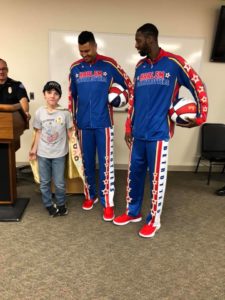 Last week, our pint-sized hero, Tyler Carach, aka The Donut Boy, celebrated his birthday in a unique, heart-warming way: a reverse birthday.
What does a reverse birthday celebration look like? Well, instead of Tyler celebrating his own birthday, his birthday festivities revolved around thanking police officers!
Tyler's Reverse Birthday Celebration was hosted by Pensacola Police Department where Tyler was able to thank surrounding area police officers, along side none other than the Harlem Globe Trotters. The Reverse Birthday Celebration had a wonderful turn out and Tyler couldn't be happier with how this act of gratitude ended up.
Tyler began his journey two years ago to thank every law enforcement officer in America with a donut, one donut at a time. Well over 70,000 donuts later, Tyler has continued to go above and beyond for law enforcement officers, fire fighters, and other important first responders.
A full gallery of Tyler's Reverse Birthday can be found here.
We support Tyler's efforts with our 2 For the Blue Program; find out more how you can help support this young hero thanking other heroes!