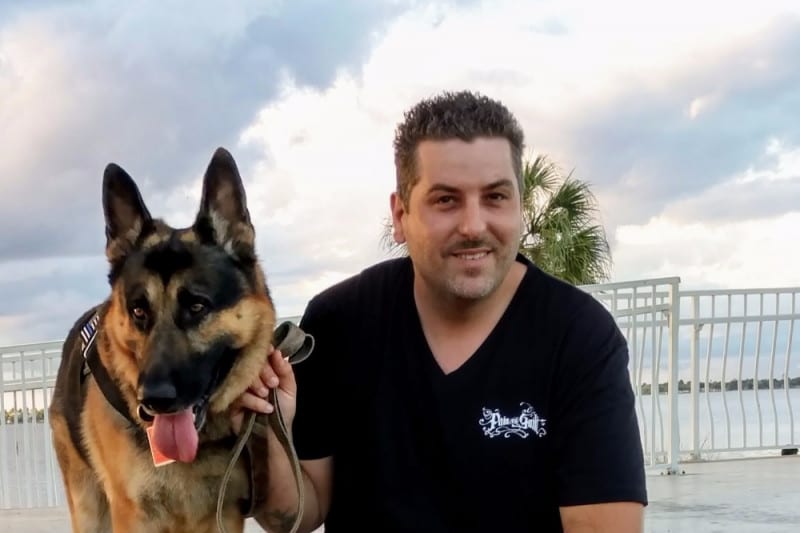 If you or someone you know has PTSD, then you know what a deep struggle it can be. For Retired Detective Joe Locus, it is a daily reality and after 12 years on the force, but now he faces a new struggle, one for his life.
In his 12 years on the force, Joe has seen some harrowing scenes. Post-traumatic Stress Disorder is just one tough journey this former detective faces; Joe was diagnosed with renal cancer last year and when we heard his story, we felt compelled to share support for this hero in need.
Luckily, Joe has an indispensable partner to face these challenges with, Jinky the PTSD trained service dog. He is a critical part of Joe's daily life and helps him deal with the struggles of PTSD by keeping him aware of his surroundings.
Our hearts went out to Joe so we donated a pair of our boots to him to help him along his journey. We hope to make the walk down this path just a little easier for him and you can do the same by sending support to Joe and his family through his GoFundMe page.
Learn more about Joe Locus's big challenges ahead and why we remain steadfast in doing what we can to help Back the Blue.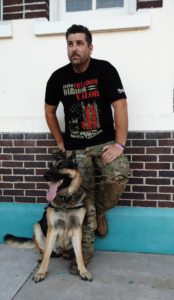 For other ALTAI™ heroes you can help support, here's another inspiring cause to get behind.