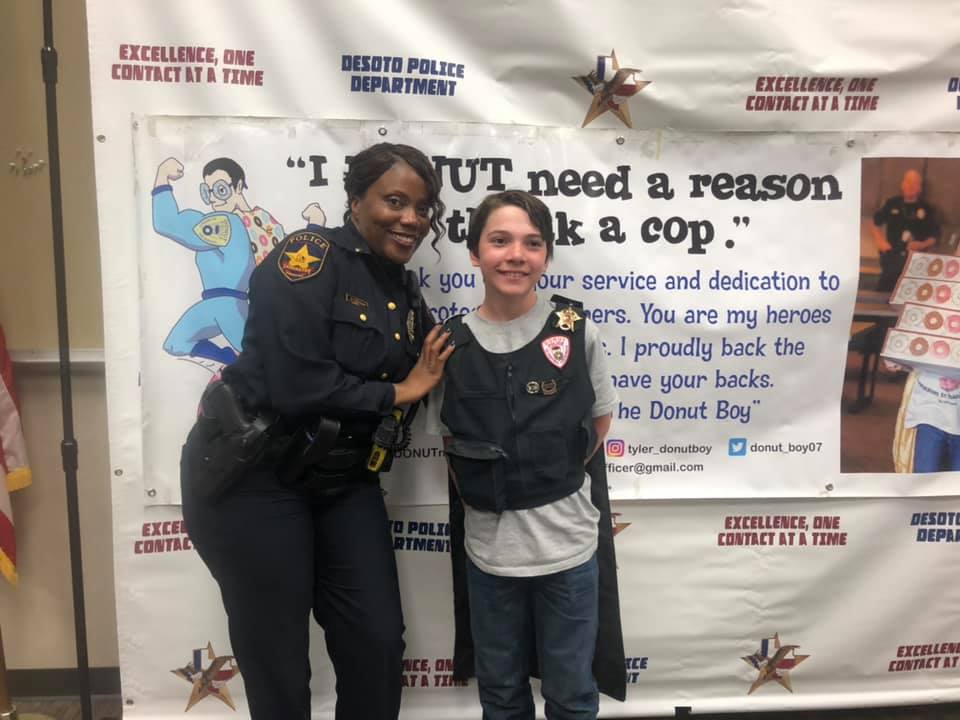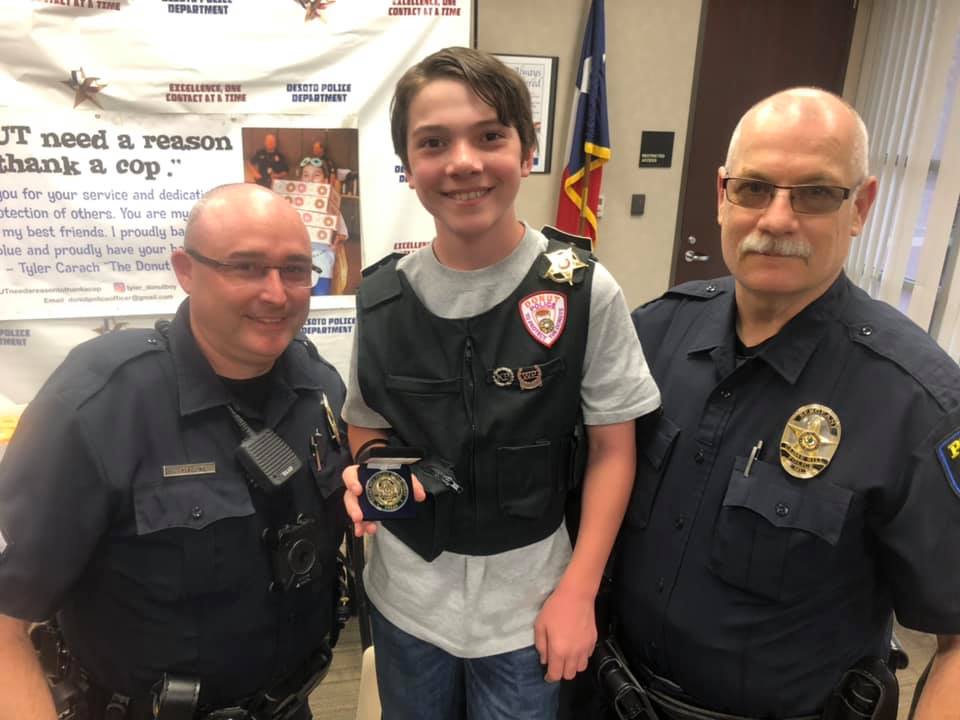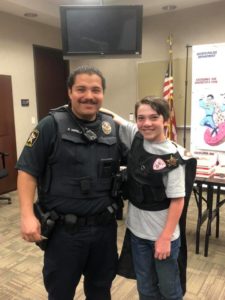 Today we catch up with our favorite young hero, Tyler Carach of I Donut Need A Reason To Thank A Cop, also famously known as the Donut Boy.
Years back, Tyler kicked off his charitable contributions by simply asking his mom if he could buy some donuts for law enforcement officers he spotted at their local store. This humble beginning was just the start to Tyler's inspiring journey to reach his goal of thanking every cop in America, one donut at a time.
So far, Tyler and his family have reached over 40 states and have given away 80,000 donuts, and that's just an estimate! The appreciation and gratitude overflows and Tyler's Facebook photos certainly show it!
As we all know, a little goes a long way when it comes to showing our local law enforcement our gratitude. It's why we support Tyler's efforts through our 2 For The Blue program; learn more how it works here.