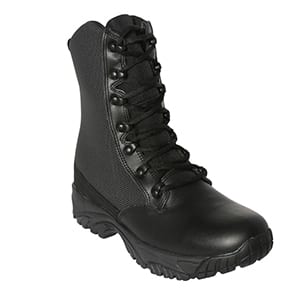 When shopping for a pair of boots, one of the key ingredients of a quality pair is that they are multi-functional and diverse. Most individuals that wear boots on a regular basis come into contact with a wide range of conditions, and the expectation is that the boots will hold up regardless of what comes their way. Thanks to our team at ALTAI™, there is finally a boot on the market that can truly give you that peace of mind.
Reliable Boots for Diverse Uses
At ALTAI™, our customers come from a wide variety of backgrounds. It makes sense because once you find a tactical boot that is comfortable, protective and long lasting, you stick with it! Often times, we see law enforcement officers, military personnel, outdoorsman and hikers utilize our boots that were born to outperform! We credit the success of our tactical boots to our listening skills. Before creating this multi-functional tactical boot, we listened to what individuals were continuously missing with the boots they were purchasing. Where other boot merchants fell short, we made it a point to excel so that our boots would stand out from the rest.
Unique Features of ALTAI™ Tactical Boots
The key features of our tactical boots that keep our customers happy include:
● SuperFabric® – This unique material is used in the upper section of our boots. Made from a combination of armor plates and cloth, the upper boot is very comfortable and extremely protective. This type of material can also be found in motorcycle equipment and is also used by Ferrari.
● VIBRAM® Soles – The soles of our boots are what keep them lasting so long. In addition to the long life expectancy, our VIBRAM® soles are lightweight, shock absorbent, slip resistant, non-marking and protective.
● Comfortable – One of the nicest things about our tactical boots is that you don't have to spend weeks wearing them in before they become comfortable. Our tactical boots are as comfortable the first time that you put them on as they will be 3 months down the road. Say goodbye to breaking in your boots once you choose ALTAI™.
● Waterproof – So many boot merchants state that their boots are waterproof, but is it really true? Unfortunately, what they consider to be waterproof is simply a spray on application that is only temporary. With ALTAI™ tactical boots, every material used to create these boots can withstand water, creating a truly waterproof boot.
If you love spending time outdoors in your free time or if your occupation requires you to be on your feet in various conditions, it is time that you found a tactical boot that outperforms the rest. By choosing ALTAI™ tactical boots, that is exactly what you'll get. Give us a call today at (800) 806-2611 or email info@altaigear.com to learn more about our multi-functional boots.