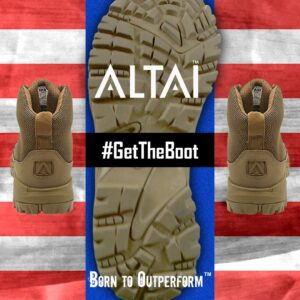 A big 'Thank You' to everyone who participated in our Gear Junkie #GiveTheBoot #GetTheBoot Giveaway! We had such a great time reading through why you think your friends could use a pair of ALTAI™ boots; we definitely have some rugged fans out there.
Now for the best part: announcing our winners! If you've entered our Gear Junkie giveaway, be on the look-out for a direct message from the ALTAI™ team on your Facebook. If you are a winner, you will receive a direct message from us that you've been selected for a free pair of boots! Follow the instructions in your message from the ALTAI™ team and you're on your way to your free set of boots for you and a friend.
In case you missed the fun, here are all the contest comments and submissions on Gear Junkie's Facebook post.