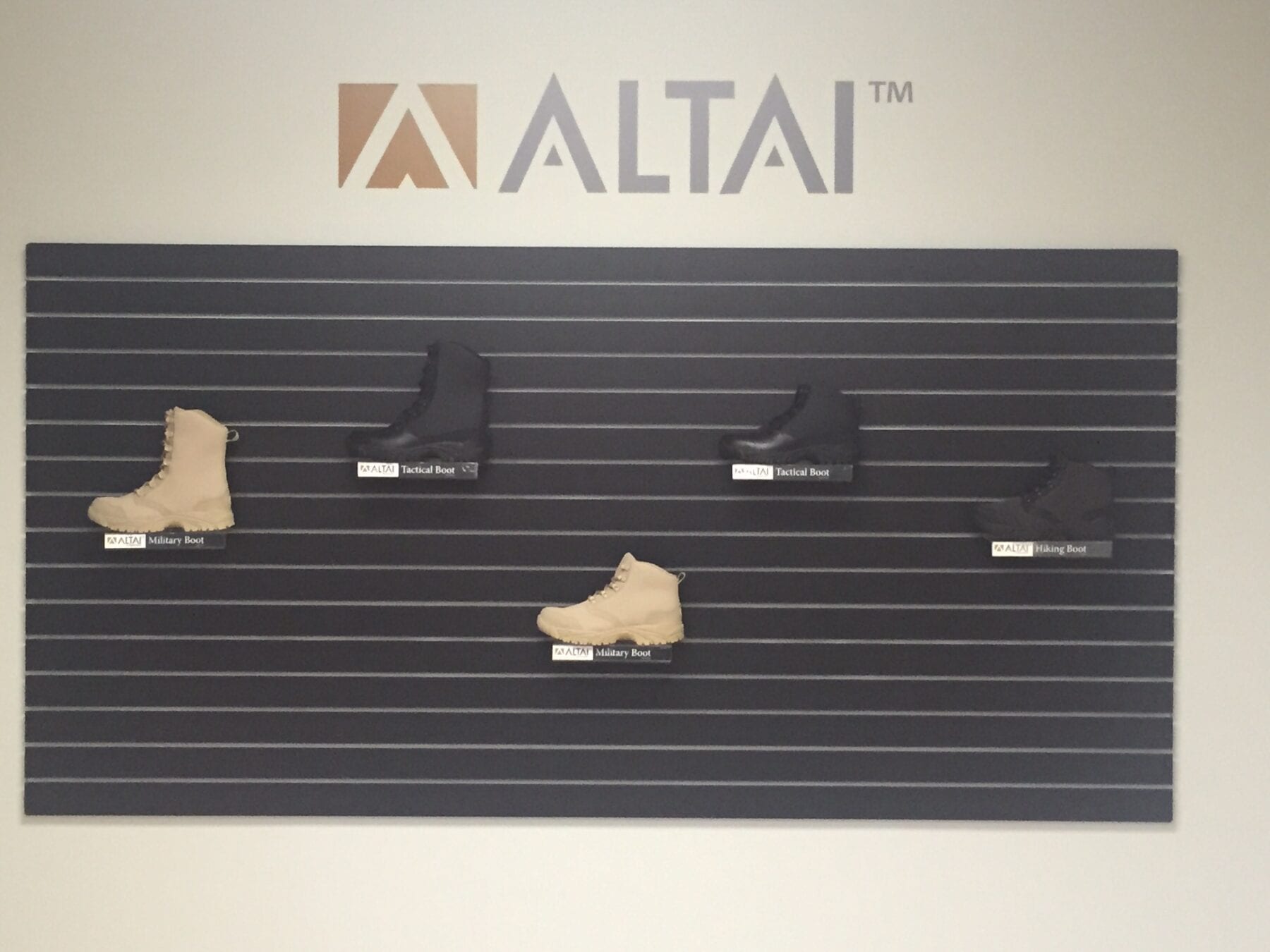 A lot of thought and planning goes into deciding what merchants and retailers to partner with to sell our ALTAI™ tactical boots. In the same way that we expect high quality performance out of our multi-functional boots, we also seek that same level of performance from the strategic partners that we choose to be a part of the ALTAI™ tactical boot journey. ALTAI™ is excited to announce that our tactical boots are now retailing at Gear West, Aspen Mills, and with an online company, Stun & Run. Thanks to these partnerships, we are confident that the future for ALTAI™ will be even brighter!
Get To Know The Outdoor Sports Apparel Vendors
Gear West – What started 20 years ago from a passion for skiing, Gear West was created to become a specialty sport merchant for Minnesota. Thanks to the great customer service, diverse selection and high quality products, Gear West has developed quite the reputation in the sport merchant industry. That along with their commitment to the community is what excited ALTAI™ to form a partnership with Gear West (http://www.gearwest.com/m/altai/551).
Aspen Mills – With so many of our boot customers being in the law enforcement, fire department, or EMS markets, we wanted to find a merchant that specifically served these organizations. Quickly, we heard about Aspen Mills, and the respect that many individuals in this workforce had for this great company. The ALTAI™ tactical boots can now be purchased from the Aspen Mills store in Spring Lake Park, MN.
Stun & Run – This day in age, it is very important that all Americans are equipped to protect themselves should danger arise. That is why Stun & Run Self Defense was created. This highly trained and experienced staff specializes in providing individuals with resources and knowledge to be able to protect themselves should an attacker approach them. ALTAI™ loved the mission behind this company and felt that Stun & Run would be a great ambassador for our boot brand. Our protective tactical boots can be a great resource to have should an intruder approach you in the future. For online ordering, visit srselfdefense.com today.
ALTAI™ takes partnering with external vendors very seriously because we do not want to jeopardize the respect of our tactical boots. As a customer, you can expect the same great customer service from these new retailers as you would dealing directly with ALTAI™. Whether it be for work, leisure, or protection, we hope that these new merchants will make it easier for you to get your hands on a new pair of our tactical boots. Consider stopping by Gear West or Aspen Mills and try our boots on for yourself; or visit Stun & Run or our ALTAI™ Gear website to purchase them online today and invest in a pair of ALTAI™'s high performance tactical boots.