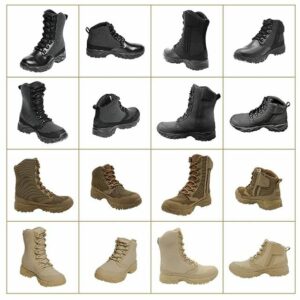 Are you already a proud owner of a pair of ALTAI™ boots? Want a chance to give the gift of lightweight, waterproof, AND breathable durability to a friend of loved one? This month, we are offering exactly that!
The ALTAI™ 'Be A Leader' Giveaway will award a winner chosen at random with a free pair of ALTAI™ boots so that he or she can help someone else take that first step and experience the ALTAI™ difference.
For the remainder of the month of February 2019, ALTAI™ is offering it's Born To Outperform™ Customers an opportunity to win a FREE PAIR OF ALTAI™ BOOTS!
For a chance to win, create an account on the ALTAIgear Website (if you haven't already). Then, simply leave a review of any Product on the Shop Page to be entered for a chance to win! If you've submitted a review in the past, simply submit an updated review to enter the giveaway.
The names of the Customers who qualify will be shuffled and drawn at random to determine the winner.
Submit your review today.