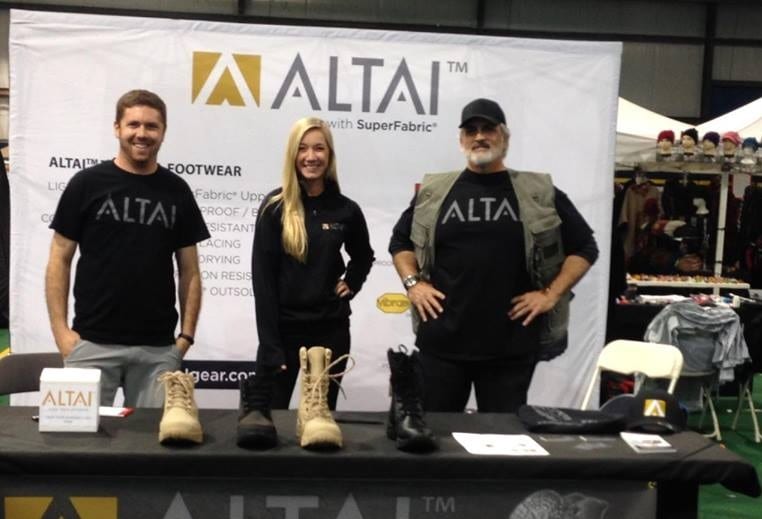 It is that time of year again, the 2015 Special Operations Training Association conference is here! It is hard to believe that this is the 20th year that this engaging conference has occurred. Taking place in Duluth, MN from March 29-31, 2015, this year's event is sure to exceed the fun from years past. This year, there will be over 30 vendors available in the exhibit hall and superior ballroom, including ALTAI™. If you are looking to invest in a reliable pair of tactical boots while you are at the SOTA conference, ALTAI™ has you covered. Come visit our representative, Sean Thompson, who will be at the 2015 SOTA Conference eager to assist you with your footwear needs.
Employment Markets Perfect for ALTAI™ Footwear:
Law Enforcement

- The honorable individuals that serve and protect your surrounding community on a daily basis must be prepared to face all types of conditions. With so much of the job relying on their feet, it is important that their tactical boots are comfortable. ALTAI™ is just the partner that can help.

Military

- No matter what types of conditions an individual from the military is facing, the ALTAI™ tactical boots can keep your feet dry and refreshed through a long days work.

Outdoorsmen

- Whether you are a farmer, forester, or game warden, keeping your feet protected should be a high priority. Stop investing in the types of boots that only last a season, and try the ALTAI™ tactical boots that will last for years!
Benefits of the ALTAI™ Tactical Boot
While at the SOTA Conference, stop by the ALTAI™ location to see the benefits of our tactical boots first hand. Some of the most impactful benefits that these boots offer include:
Long Lasting

- ALTAI™ uses the best materials on the market to ensure a long lasting boot life.

Waterproof

- Not just the spray on, temporary waterproof. These boots can truly withstand coming into contact with water on a regular basis.

Breathable

- Allowing for your feet to breathe is a benefit that doesn't go unnoticed. These boots feel just like you are wearing tennis shoes, keeping your feet from getting overheated.

Lightweight

- With the amount of time you spend on your feet, it is important that your tactical boots be lightweight. The ALTAI™ boots are the lightest on the market.
So, if you plan on attending the 2015 SOTA Conference in Duluth, MN, make sure that you do not leave without stopping by to learn more about the ALTAI™ tactical boots. If you miss us, give us a call at (800) 806-2611 to learn more about our products.