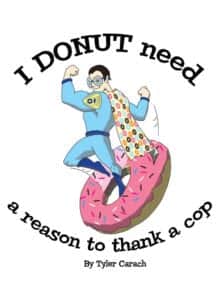 "12-year-old Florida native is traveling the country to show appreciation to the men and women of Law Enforcement."
Tyler Carach, aka: "The Donut Boy," has been on a cross country mission to thank Law Enforcement for their service since August 1, 2016. He has thanked Officers in all 50 states and served them over 90,000 donuts, aka "Power Rings."
Recently, Tyler, with the assistance of Minnesota based company, ALTAIgear™, hosted a National Boot Giveaway contest. Law Enforcement teams from across the nation competed to win Police Department approved boots for their agency. The winning team, collecting 1000 public votes first, was Princeton, MN Police Department/Shorewood Hills, WI Police Department.
"The ALTAI™ team would like to thank Tyler for his commitment to his mission and we are proud to have been a part of this journey with Tyler," -ALTAI™.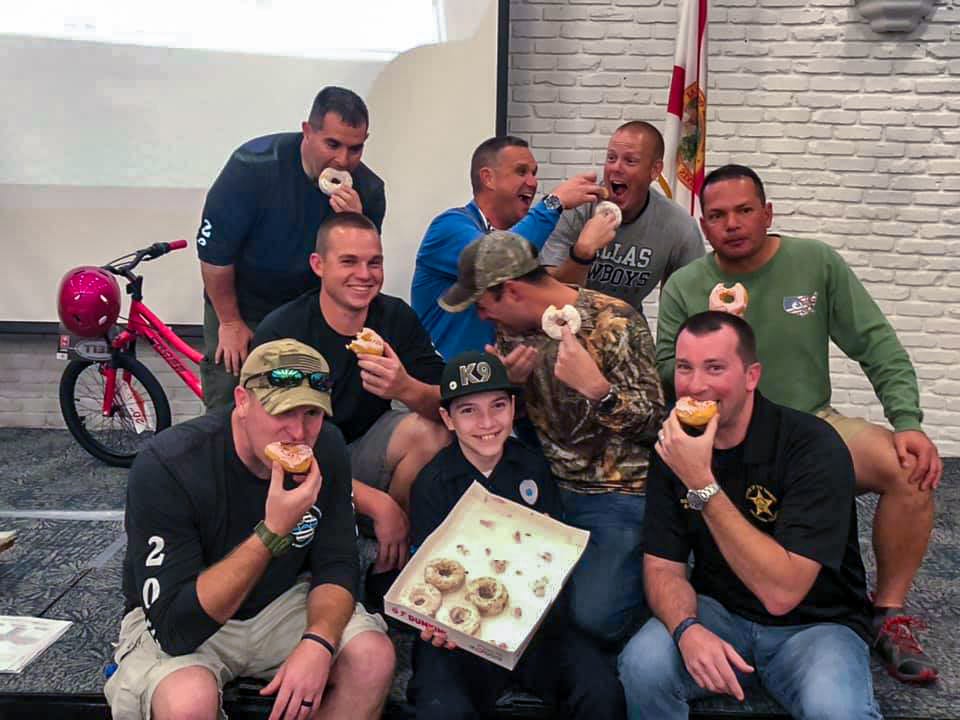 This weekend, November 9-10, Tyler, along with representatives of ALTAIgear™, will personally deliver the boots to the winning team members, just in time for a Northern winter.
November 9, 5:30 PM Princeton PD: 305 21st Ave. South Princeton, MN
November 10, 9 AM Shorewood Hills PD: 810 Shorewood Blvd. Madison, WI
Attending: Tyler Carach and Mother, ALTAIgear™ Representatives, Representatives from Princeton Police Department/Shorewood Hills Police Department, City Officials from Princeton MN/Shorewood Hills WI
About "I DONUT Need A Reason To Thank A Cop Inc." Tyler is an amazing 12-year-old boy who loves cops. He developed a program called "I DONUT need a reason to thank a cop" in August 2016 after meeting 4 officers in a local store and asking if he could buy them donuts with his own money. After seeing how happy the Officers were and learning that Police across the nation were having a hard time, he decided he wanted to thank every Officer in America and give them each their favorite treat… A DONUT! To date, he has visited and thanked Officers in all 50 states and served over 90,000 donuts and thanks. He has raised money to purchase a K9 vest, held multiple free raffles for Law Enforcement, worked to raise support for Police, and partnered with multiple organizations to show appreciation to Officers. To learn more about Tyler's mission and accomplishments follow him on Facebook I DONUT Need A Reason To Thank A Cop, Twitter @donut_boy07, and Instagram @tyler_donutboy.