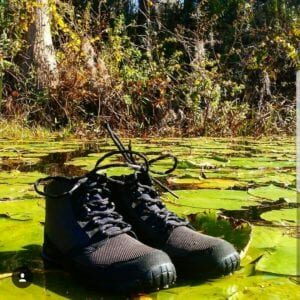 If you're a Minnesotan that loves the outdoors, then you understand the importance of comfortable, summer footwear for your outdoor activities. Even when you aren't scrambling the side of a mountain, though, properly performing boots are key to enjoying the outdoors, even if it's a leisurely stroll through a wildlife park.
Here in Minnesota and other parts of the Midwest, we know that summer can bring unpredictable and sudden weather. Severe thunderstorms, flooding, extreme, hot temperatures... the list goes on.
Being Minnesota home-grown, we developed our boots with this in mind. SuperFabric® uppers are used in every pair of our boots for maximum breathability during those incredibly hot days and for waterproof performance for those unexpected, wet conditions.
Lugging around heavy waterproof boots in the summer is never ideal, and neither is sacrificing durability for breathability. You don't have to travel far from the Midwest to experience a universe of extreme weather, so make sure you have the right footwear to back you up all summer long.
You might be interested in our Outdoor boots...