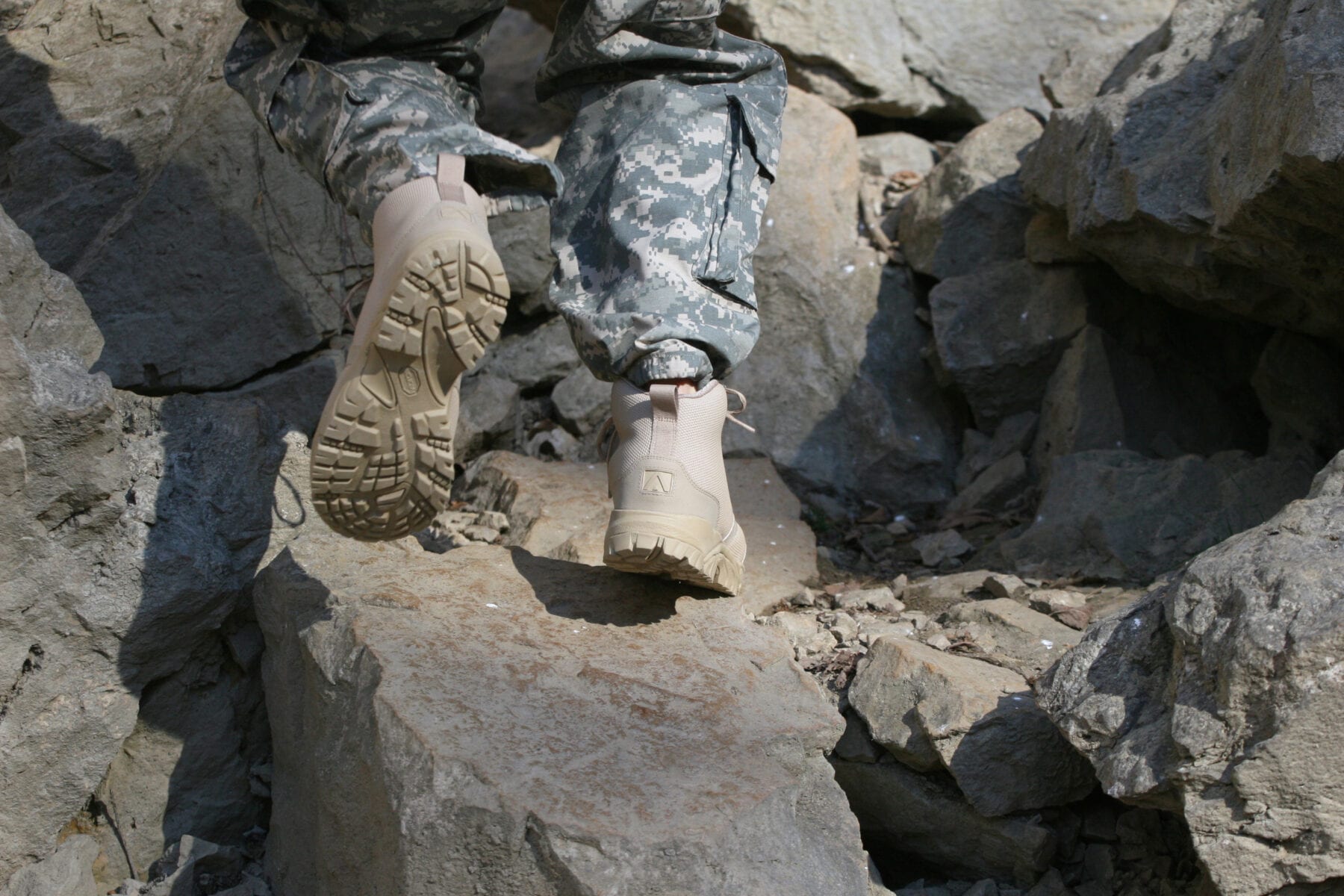 Spending time outdoors can be a wonderful, exhausting and challenging endeavor depending on the location, activity and gear that you bring. Having a great pair of All Season Outdoor Boots reduces the risk of a poor outcome. For footwear to truly be considered All-Season they should be Breathable, Waterproof, Durable, Comfortable, Light Weight and Protective. ALTAI™ Footwear encompasses all of these features and more. Our team enjoys the great outdoors as much as anyone does. They put enormous effort into designing Quality Outdoor Footwear that performs well in the most extreme conditions.
ALTAI™ Outdoor Tactical Boot Features
Whether you are an avid hiker, runner, hunter or survivalist there are certain features that you look for in a Quality Outdoor Boot. Being out in the elements makes you appreciate the careful thought and planning that went into designing ALTAI™ Gear's Tactical Boots and Hiking Boots. They are loaded with features that you may soon find that you never want to compromise on again when choosing a great pair of boots.
Breathable Boot Upper
Light Weight Materials
Rugged Sole
Durable Construction
Shock Absorbing Midsole
Gripping Tread
Waterproof Sole and Upper
Flexible
Easy Care
Quick Drying
All Day Comfort
Abrasion Resistant
Protective SuperFabric® Textile
Footwear Designed for Outdoor Activities
Since ALTAI™ Tactical Footwear is often worn by Military and Law Enforcement personnel it's a given that they can take a beating day after day. Both men and women have given rave reviews after putting our boots to the test in real outdoor situations. Let's take a closer look at the kinds of outdoor activities enjoyed by ALTAI™ boot loyalists.
Hiking on or off trail in rugged, steep, wet or desert regions
Running on pavement, snow, sand or dirt path
Hunting deer, turkeys, grouse during hot or cold months
Camping in remote wooded areas
Canoeing and Portaging rivers and lakes
Exploring wilderness areas and caves
Survivalist training off the grid
High Quality Outdoor Footwear
We at ALTAI™ Gear love spending time doing all sorts of Outdoor Activities as well as hearing about how well our High Quality Outdoor Footwear performs for our customers. Each pair or Hiking Boots or Outdoor Tactical Footwear is packed with features that we know you can appreciate. Features such as a Breathable, Flexible, Waterproof upper that protects your feet from harm and a Rugged, Gripping, Shock Absorbing Sole are all integrated into a Lightweight Comfortable Boot. What more can an outdoorsman/woman ask for?
Order your very own pair of Outdoor Tactical Footwear from ALTAI™ and let us know what you think. Order Online or by Calling 800-806-2611.
We offer Free Shipping and Free Exchanges with No Risk!