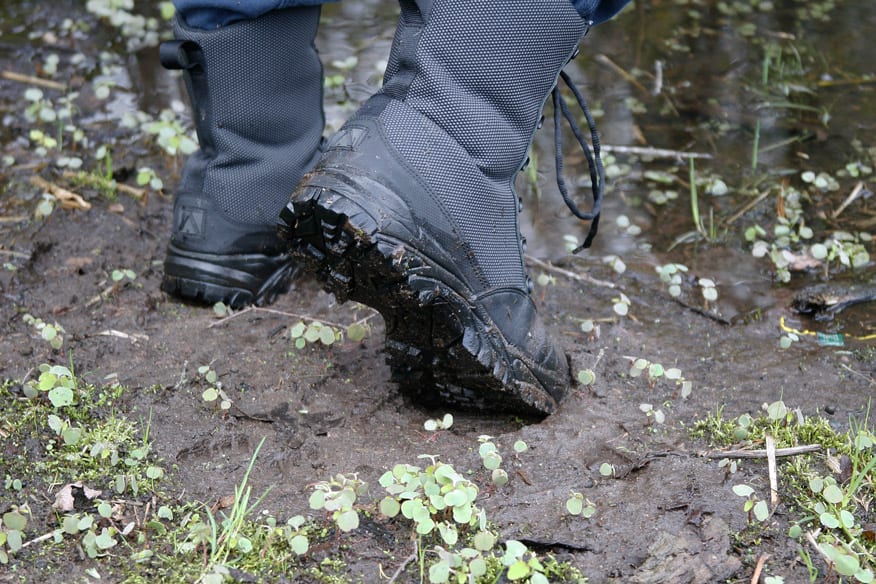 We have designed a tactical boot line developed for all day comfort and security. Our secret is in the ingredients… when you look further you will see that our boots aren't made with your normal textile, they are not the normal 'bulky' shaped tactical boot, they are more versatile than the normal tactical boot, in fact, there is nothing normal about our footwear. The ALTAI™ Tactical Boot Line is industry leading technology combined with products with a history of proven success, such as VIBRAM.
Comfortable Tactical Boot
A footwear's last comes first. A common saying in the shoe industry but what does that mean to you? The 'last' is referred to as the shape and mold of the inside of the footwear, where the feet will go.  We do not skimp on the shape and internal design of our boot because that is where the comfort lies. We include EVA support and comfortable insoles that support and secure a tight fit.
Withstand the Wet, Dry, Hot & Cold
Our boots were made to trudge through mud, water and anything else you need to, up to just below the top of the boot. SuperFabric is a waterproof, slash resistant, lightweight and flexible material that makes this happen. Our boots were designed to go with you off the trail, map, road or grip! Take advantage of all the benefits our boots have to offer the daily when you buy your pair online now, hurry before our sale priced tactical footwear inventory is gone!
Secure Speed Lacing
So we have told you that our SuperFabric Textile is water resistant, our VIBRAM soles are water resistant and even the EVA inside for cushion is waterproof. There is one more thing you need to tie the boot all together and ensure a truly waterproof fit to near the boots top. Have you guessed it? It is the laces. Laces are what keeps your boots on when your sinking in the mud or climbing a steep incline, even taking a normal step. Our boots come designed with a speed lacing system that securely holds the boots in place and keeps the water sealed out (just don't go past the boot top).
Order from our Online Tactical Boot Selection
High top, Low top, black, brown or tan. Choose your color and design from our entire online selection of tactical footwear, each and every boot fits both men and women and we have a sizing chart to help you find the right size first, if not, no big deal we will pay for the shipping on your size exchange. Your adventure awaits!
Save