The Next Big Thing in Footwear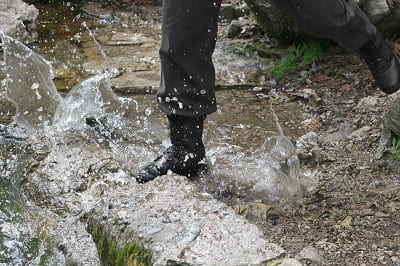 If you haven't already heard of ALTAI™ Tactical Footwear and their unrivaled performance, you are surely missing out on the biggest secret in boots to date! These boots show unparalleled performance compared to any other boots on the market today. Don't let the affordable prices fool you, ALTAI™ tactical boots specialize in high quality, long lasting performance life and comfort – even in your longest days!
What sets these Tactical boots apart from the rest?
● Lightweight
● Durable
● Superior material
● 100% Waterproof
● Comfortable
● Long-lasting
● Breathable
● Flexible
● Slash resistant
● Affordable
● Highly stain resistant
● Quick drying
● VIBRAM outsoles
Breakdown of the ALTAI™ Tactical Boot
● The upper part of these boots rise above the ankle, and have SuperFabric for superior support, protecting the foot from your surroundings, and providing comfort for a long day's work.
● The sole of these boots uses the same material found in many running/athletic shoes, which helps with fatigue.
● Speed lacing system - Provides a quick, secure way to lace the boots, and keeps the laces tight all day.
● The ALTAI™ tactical boots don't require a period of time to break them in. They are as comfortable the first time you try them on as they are the last time you put them on.
Satisfaction Guaranteed
All (non Pre-Order) boots will ship within 24 hours of being ordered, are backed with a 30 day, 100% money back guarantee. That's not all; these tactical boots are built with such advanced technology and craftsmanship that they are backed with a 1-year refund if your boots fail due to a design flaw or defect, assuming normal use.
Looking for more validation? No problem, just visit the video reviews that are readily available for customers on our website. These testimonials will help you rest easy knowing that you are not only investing in the best tactical boots on the market, but also a company that stands behind the product every step of the way!
Whether you are an outdoorsman looking for a pair of hunting boots, a construction worker looking for quality construction boots, or an officer that needs a reliable pair of work boots, look no further than ALTAI™ tactical boots. Shop online now or call (800) 806-2611 to order a pair today!