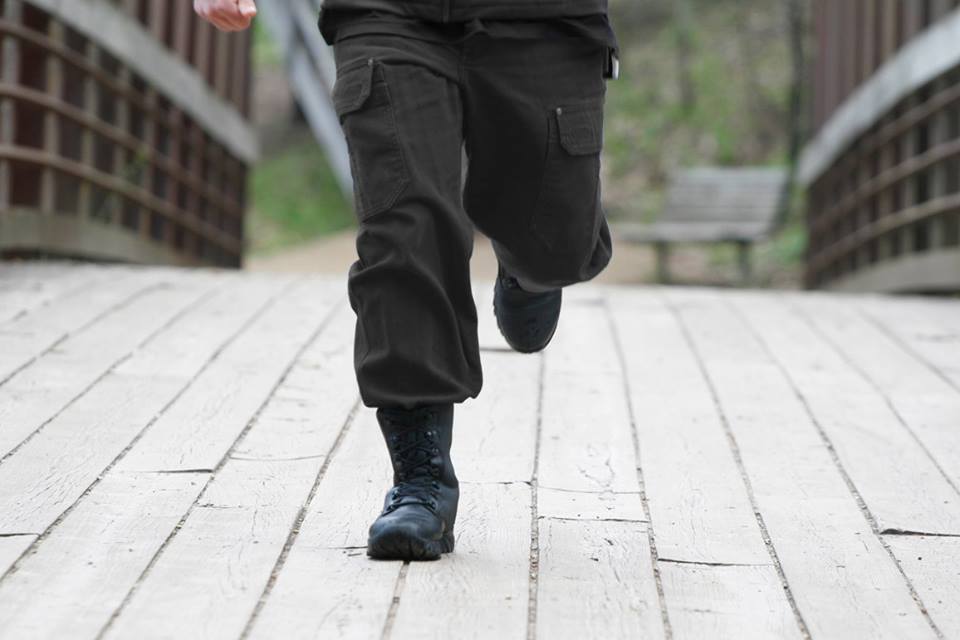 Take a step in the right direction and invest in a boot that will conquer more terrain than any of the last. Our tactical boots have been created, tested and worn to outperform! See the countless product testimonials from people, just like you, that have invested in this boot and have been more than happy with it. Once you put on and wear a pair of our ALTAI™ tactical boots they really speak for themselves. Lightweight, armor bearing and flexible – this design is truly one of a kind!
Find a Local Midwest Boot Retailer
ALTAI™ Tactical Boot Selection
ALTAI™ MF 8″ Tactical Boot Model: MFT200 – This is our Black High Top Tactical Boot featuring Superfabric® throughout the entire design. This lightweight and armor covered textile is one of the main features that allows our boot to deliver it's high caliber performance and extended wear capabilities. Slash resistant from upper to sole these boots can stand even the harshest of penalties and come out like champs.

ALTAI™ MF 6″ Tactical Boot Model: MFT200-S – Our Black Low Top Boot version has all the same features as the boot above, it just doesn't extend as far up the leg. It still maintains its durability but just in smaller form and many like that about this design. This boot is great if you are looking for added comfort day-to-day and don't need that extra ankle support for what you do.

ALTAI™ MF 8″ Military Boot Model: MFM100 – This Tan High Top Military Boot is perfect for hot locations, when you have a dress code to abide by and if your color is tan. This tan tactical boot is also surrounded by the strength and durability of Superfabric®. What is also nice is that this textile is stain and oil resistant, perfect if you get a little dirty, just rinse with a hose and your boots are clean as new.

ALTAI™ MF 8″ Military Boot Model: MFM100 – Our Desert Tan Low Top Military Boot is a great selection when you want a tan but don't need as much boot. This design features advanced mudguards, anti-clogging outsoles and so much more. Take it a step further with a good boot secured to your foot.

ALTAI™ MF 6″ Hiking Boot Model: MFH100-S – Spend your fall hiking the trails? Our Brown Hiking Boots were designed to keep up with you and keep you up for the tasks underway by maintaining comfort and protection when on and off the trails.
ALTAI™ MF 8″ Tactical Boot Model: MFT100 – The Black Tactical Boot that started it all, the Original ALTAI™ Multi-Functional Tactical Boot…can you tell we are a little fond of it and we aren't the only ones. It has paved the way for this entire line and to this day we still stand by our original Black High Top Leather Toe Tactical Boot.

ALTAI™ MF 6″ Tactical Boot Model: MFT100-S – The Black Low Top Leather Toe Tactical is a great fit for when things become more formal. A polishable leather toe keeps a more presentable appearance while the rest of the boot is in its element comforting, flexing and protecting your feet for the hours that may lay ahead.
All of our Tactical Boots are On Sale! Shop now and watch for our New Boot Styles to take off running!
Save
Save
Save
Save
Save