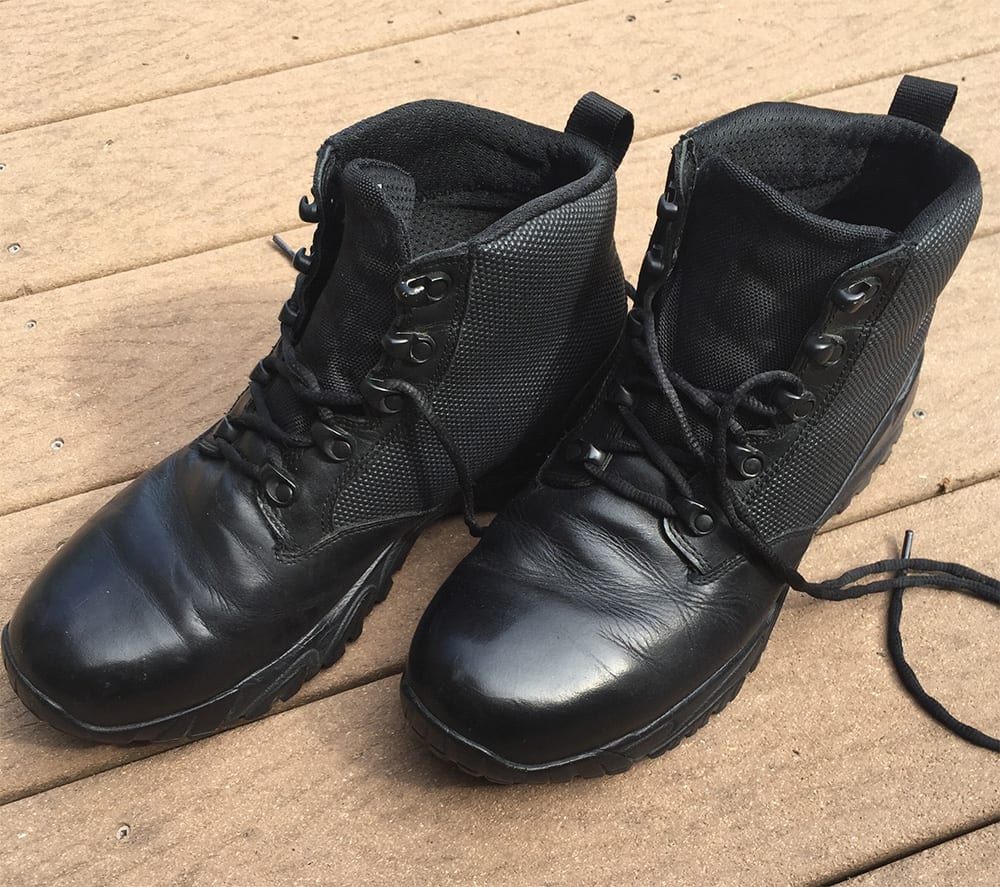 A promising 6-inch black boot that can be taken many places and handle a beating is one worth purchasing and the ALTAI™ Black Tactical Boots are designed to do just that. From water, ice and snow to sand, rock and professional attire our versatile tactical boots can protect your feet and easily clean up. The 6″ Polishable Leather Black Tactical Boot is a favorite for many law enforcement officers, we also offer a 6″ SuperFabric Black Tactical Boot great for slash resistance when you need protective equipment and the armor coated fabric doesn't wear due to water contact, it is built to withstand it seamlessly.
6 Inch Black Work Boots
Need to go to the office when you work? Our Black Tactical Boots clean up for work and are comfortable to wear, making it an easy choice when trying to select the right Black Tactical Boot for yourself or another.
Features of our Work Boots
Non-marking Soles
Oil Resistant
Stain Resistant
Arch Support
Lightweight
Comfortable
6 Inch Black Waterproof Boot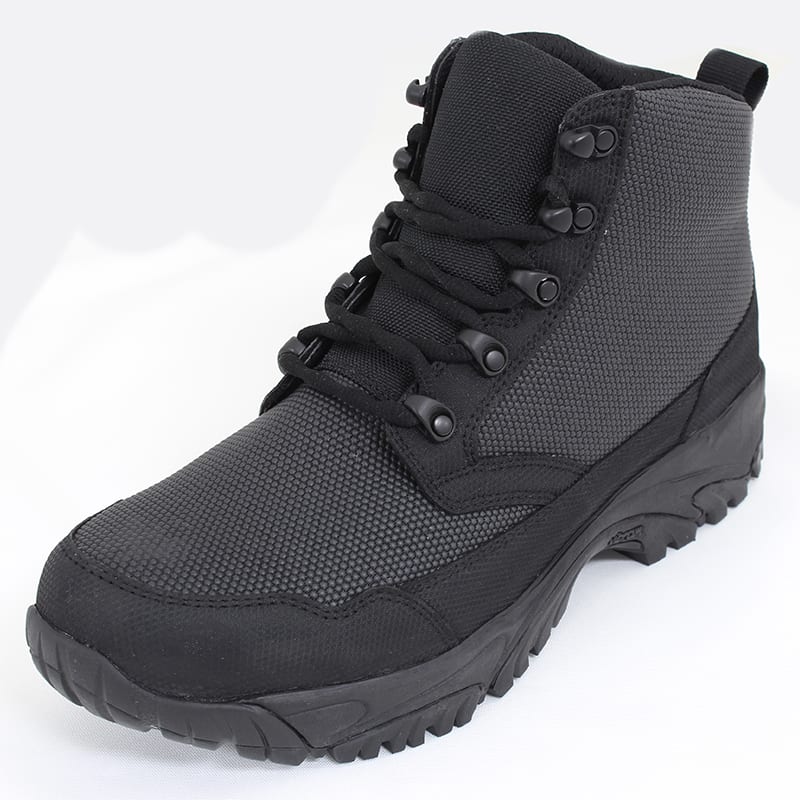 Taking your boots on an adventure? Make sure the pair you have on your feet can protect you because footwear makes a difference. Water is all around, rivers, lakes, storms, oceans, in homes and we need it which is why we have designed Black Tactical Boots that offer outstanding water resistance. From the rubber soles to the inner liner, our boots are designed to keep water out, yet at the same time allow air molecules in. That is the science of SuperFabric and we have utilized it.
Cloth Repels Water
Tight Speed Lacing keeps Boot Sealed
Sole Grips Securely in Water
Surface Quick Dry
Shop our 6 Inch Tactical Boots
Are you the kind that likes to buy online? Purchase our Tactical Boots Online through our Website and receive free shipping. We have a very informative sizing chart and many sizes to choose from – both Men and Women. If for some reason you want another size, you pay no shipping, if you want to return them within 30 days, you pay no shipping. It's on us, because we know we will deliver.
Rather shop at a store? Come by our Woodbury, Minnesota Headquarters, we have a showroom with all our styles. We also have local Midwest Retailers selling ALTAI™ Tactical Boots around Minnesota and Wisconsin. We have partnered with many Uniform Shops and Outdoor Apparel Companys to allow any interested customers to try on our boots for themselves and see the quality before you make the purchase.
Save
Save
Save
Save