Reliable Tactical Footwear Reviews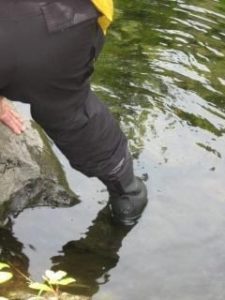 The word is out, people around the world Love ALTAI™ Tactical Footwear! We have asked professionals to field test our MF Tactical Boot and provide an honest review. The response has been somewhat humbling. Across the board reviewers compliment the many features of this highly innovative footwear product. You will not find a more Comfortable, Protective and Durable tactical boot on the market. Just ask K9 officers, military professionals, first responders and survival preppers what they thought of ALTAI™ MF Tactical Footwear.
Future Tactical Footwear Review Testing Opportunities
The ALTAI™ team is currently sorting through numerous inquiries into Review Testing our Tactical Footwear. We are looking for experienced citizens and bloggers for future opportunities to field test our boots and provide an honest review. After narrowing down the perspective reviewers, we will be contacting the selected individuals to see where our boots will go next.
New Tactical Boot Models and Sizes Arriving Soon
The design engineers at ALTAI™ Gear are not ones to sit idle. They are currently hard at work creating more models and sizes for a growing market. We strive to build a multifunctional boot that is truly appropriate for countless applications.
The current lineup of ALTAI™ Tactical Footwear includes:
 The original ALTAI™ MF Tactical Boot
ALTAI™ MF Military Boot
ALTAI™ MF Tactical Boot in Low Top
ALTAI™ MF Military Boot in Low Top
ALTAI™ MF Hiking Boot
Features of ALTAI™ Tactical Footwear
Reviewers agree that the outstanding features of ALTAI™ Tactical Footwear help to put your best foot forward even in the most demanding circumstances.
Protective SuperFabric® boot upper
Durable construction
Traction of Vibram® sole
Comfort of EVA midsole
Waterproofing technology
Breathable SuperFabric® textile
Speed Lacing system
Abrasion Resistant
Quick Drying
Slip Resistant
Shock Absorbent
Reduced Foot Fatigue
Slash Resistant
Stain Resistant
Lightweight
Non-Clogging sole
All Day Comfort right out of the box
Review Tested Tactical Footwear
ALTAI™ Tactical Footwear provides Superior Protection and Comfort for professionals and weekend warriors alike. This is due in no small part to the technologically advanced materials that make up our multifunctional boots. You don't have to take our word for it, check out Reviews from Military, Law Enforcement, Hikers, Survival Preppers, Hunters and First Responders. All who have Review Tested our tactical footwear are finding positive things to say.
Watch for our new models and sizes coming soon. We offer Free Shipping and Free Exchanges with No Risk!
Shop Online or Call Today at 800-806-2611
Finding a truly waterproof pair of tactical boots this day in age can be very difficult. Sure, there are plenty of types of footwear out there in the industry that claim to be waterproof. However, the term waterproof has become quite a vague term. For most companies in the industry, waterproof just means that the boot was given a spray on chemical treatment in an attempt to repel the water temporarily. This type of waterproofing philosophy loses its effectiveness very quickly. Wouldn't it be nice if there was a truly waterproof tactical footwear that you could purchase on the market? Well, ALTAI™ tactical footwear is exactly what you have been looking for! (more…)
Working in different climates or harsh weather conditions can be a tough job! Without the right equipment, some jobs can be almost impossible! If you are working in tough, damp environments, you need reliable boots that keep your feet dry and comfortable. For this reason, look no further that ALTAI™ multi-functional, water resistant, boots!
Importance of Waterproof Footwear
We've all heard this line before. So many work boots are advertised as being waterproof. Sure enough, the next wet day comes along and your socks are so soaked that they are sticking to your toes. Don't let this misery continue! ALTAI™'s tactical boots are not just treated on the outside for water, but instead, are constructed with materials and inner liners that provide the best water-proofing solution possible, inside and out. Every material made within these boots is designed to repel water and withstand even fully submerged feet. Not only are these boots waterproof, they provide comfort and breathability. Our moisture wicking material allows for the boots to become more breathable and enforce its rapid dry quality.
Better Than The Rest
The ALTAI™ Tactical boots consistently outperforms other boots on the market today. The perfect combination of traits and design within the boot makes it incomparable to other known brands. Our multiple boot designs all offer the same advanced protection from environmental elements. The SuperFabric™ material within the boots is specially designed with both cloth and armor plates to provide protection and comfortability. Its SuperFabric™ is made up of moisture wicking material that is designed to pull moisture away from the skin, allowing more comfort and dryness for every boot wearer. Its strength and resistance is trusted in military apparel as well as motorcycle apparel and even sports cars like the Ferrari.
So, stop buying boots that don't last and cause constant disappointment. Take care of the vital parts of your body that allow you to work all day long. Take care of your feet! Using ALTAI™'s tactical boots will keep your mind at ease about moisture and more focused on your task at hand. Call (800) 806-2611, or visit our website at www.altaigear.com to learn more about our product and order these boots today!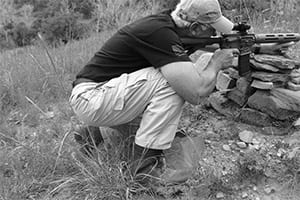 No matter what branch of the military you are in, a comfortable, reliable pair of boots is a must have. Look no further than ALTAI™ tactical boots for all of your military boot needs. The terrain and environmental factors seen on any given day in the military are much more strenuous and extreme than most people deal with on a regular basis, so investing in a pair of tactical boots is not something that should be taken lightly. (more…)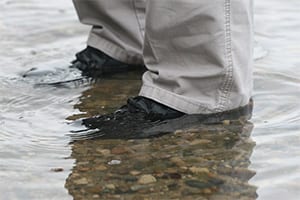 Are you searching for a tactical boot that is not just water resistant, it's waterproof?! Then the ALTAI™ Tactical Boot is your solution, this tactical footwear can guarantee your feet stay dry. Whether you're traveling through swamps, lakes, rivers, creeks, in the rain, melting snow, even providing rescue in a hurricane, the water won't affect your feet.
A Boot Constructed With Waterproof Materials
From the inner-lining to the outer-sole, this boot is constructed of nothing but waterproof materials. All other tactical boots claim to be 'waterproof', when instead they are just doused with chemicals that protect the leather from absorbing liquid. The chemical treatment won't last and the leather will start to break down and disintegrate quickly. There is a possibility of re-treating the boot but many times the damages that occur are the reason you notice the water resistance treatment isn't working anymore and are already to extreme to fix.
Tactical Boot Not Mainly Made Out of Leather
The majority of the ALTAI™ Tactical Boot is not made out of leather, there's a good reason for that. Leather is porous, it soaks in water and doesn't allow the foot to breath, especially when wet. This non-leather tactical boot has so many benefits, the list could go on and on.
Superior to Leather, SuperFabric® Materials
The ALTAI™ tactical boot consist mainly of a highly advanced SuperFabric® Material. This material is surpasses leather in so many ways. It can withstand constant water contact and not absorb a drop.
Benefits of SuperFabric® over Leather:
Lightweight
Breathable
Waterproof
Durable
Flexible
Quick-Drys Surface Moisture
Explore our website to learn more about the benefits of SuperFabric® and the other components that make the ALTAI™ Tactical Boot the best choice for tactical footwear available. Call us with any questions at 651-256-2007 or email us at info@altaigear.com, we're happy to answer any questions you may have.