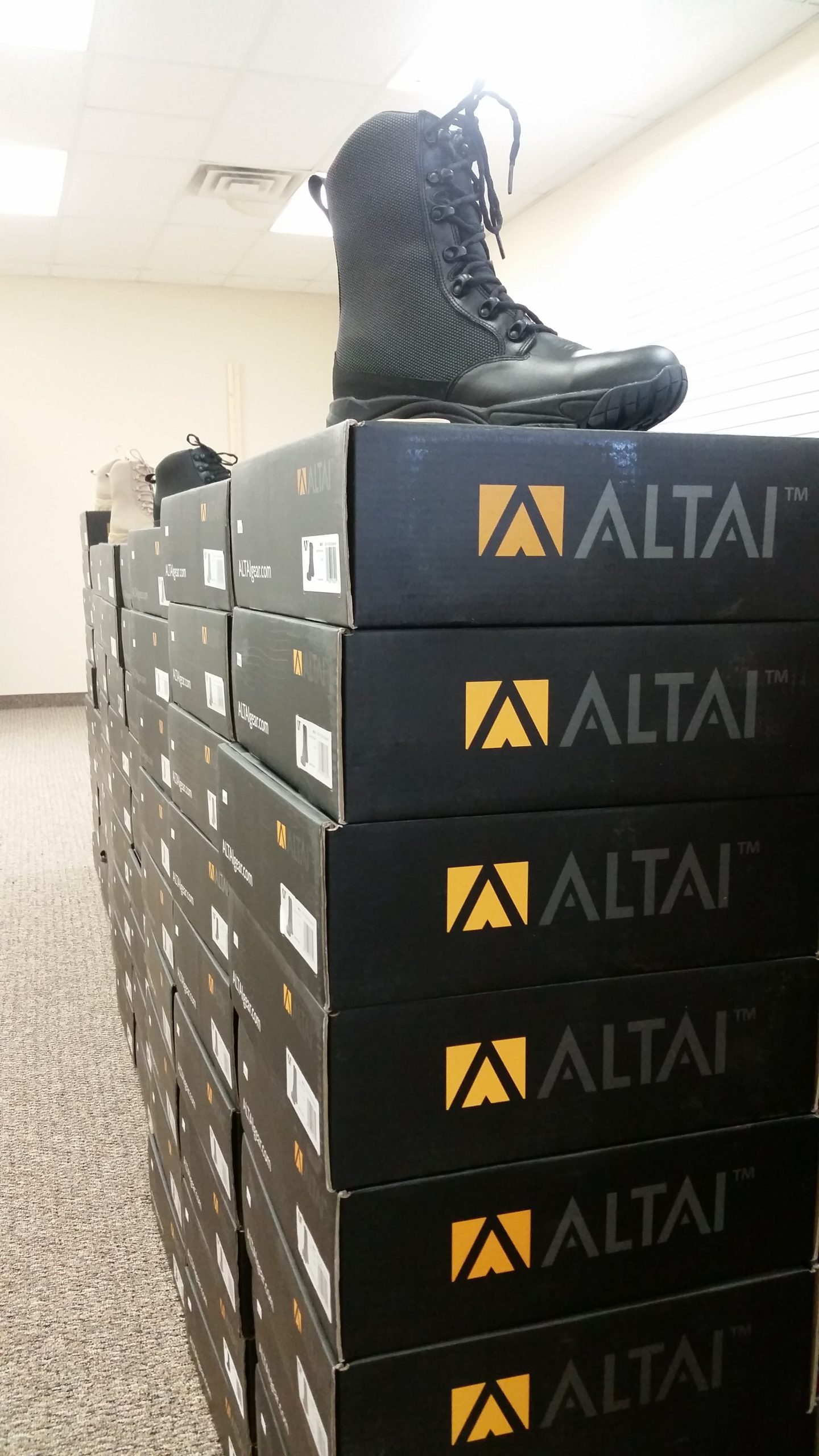 When deciding on a boot retailer to partner with, ALTAI™ doesn't just pick any retailer out in the market. These retailers will be carrying our boots and assisting our customers as well. For that reason, we make sure that the retailers we choose to team up with keep their customer's needs and interests first, just like we do! The experience that our customers have at these retailers in person or online has a direct impact on how they view our products. Thankfully, the boot retailers that we have currently partnered with are top notch and are extremely passionate about their customers. We are proud to have built a strong relationship with these great retailers and are excited for what's to come in the future!
Get To Know Our Boot Retailers
All of our retailers carry our ALTAI™ military, tactical and hiking boots and allow you to try them on first hand before making your investment. Got questions about our boots? These boot retailers know the benefits of our boots and can explain the elite level qualities in simple terms. As our brand expands, so do our retailers. We like to keep our readers in the loop on where they can find our boots. These retailers include:
Streicher's - With a Minneapolis, MN and a Butler, WI location, Streicher's has been a well respected tactical retail provider since 1953. A popular store for law enforcement officers and other public service workers, Streicher's is a great place to purchase ALTAI™ tactical boots as well as any other apparel you may need.
Uniforms Unlimited - With two locations in St. Paul and Minneapolis, MN, Uniforms Unlimited can clothe you on the job from head to toe! Let this well respected retailer be your one stop shop for your entire work wardrobe, including ALTAI™ tactical boots.
Guardian Supply - The minute we heard Guardian Supply's motto of "Serving those who protect us," we knew that they were the perfect retailer to partner with. This retailer in Stillwater, MN offers a wide variety of our ALTAI™ tactical boots.
Aspen Mills - Another respectable retailer that specializes in uniforms for Fire, EMS, and Police, Aspen Mills provides high quality products to the Spring Lake Park, MN community. If you are in need of reliable tactical boots, Aspen Mills carries our ALTAI™ tactical boots year around.
Gear West - ALTAI™ tactical boots don't just have to be used on the job. These boots are great for hiking and exploring the beautiful terrain of Minnesota. If you are in the Long Lake, MN area, make sure you visit Gear West! This wonderful retailer carries our diverse tactical boots and can get you set for your next outdoor adventure.
Outdoor Life or Black Tactical - ALTAI™ tactical boots have gone international! If you happen to be in Singapore, Outdoor Life or Black Tactical are both great places to find our ALTAI™ tactical boots.
Even though you can find ALTAI™ tactical boots in a wide range of retailers across Minnesota and Wisconsin, one thing is for certain; you will be treated with a high level of respect at all of these locations. Visit one of our unique retailers or give us at ALTAI™ a call directly at 800-806-2611 to learn more about our high quality tactical boots.